Skokholm Island Wildlife Paintings
I had the pleasure of being invited back to Skokholm Island Bird Observatory, off the coast of Pembrokeshire, this year (May 2023) to paint the latest 'rare bird' to turn up on the island. The Tennessee Warbler was, as the name suggests a long way from home, when it was seen on the Welsh island last year (2022).
As is the tradition on Skokholm Island the finder of rare birds paints them for posterity on the toilet wall, which due to renovations and modernisation of the observatory buildings, is now a removable board that hangs on the original toilet wall.
I didn't find the rare bird myself, but painted it for Richard Dobbins, the Chair of Skokholm Island Bird Observatory, who did. Richard bent the finder/painter rules a little by having his own professional artist brought in to help out.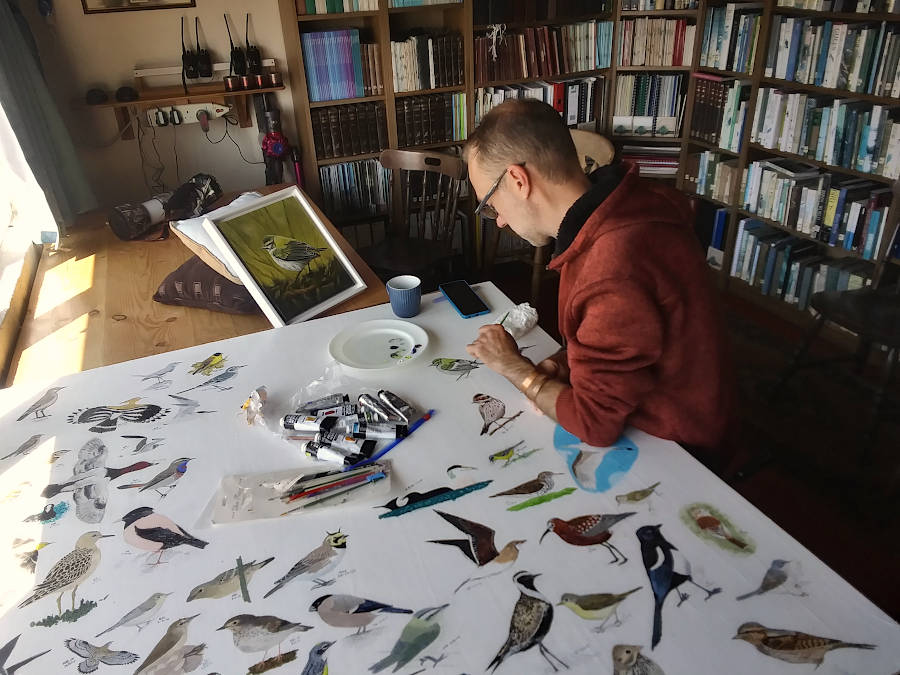 Working on the latest rare bird painting.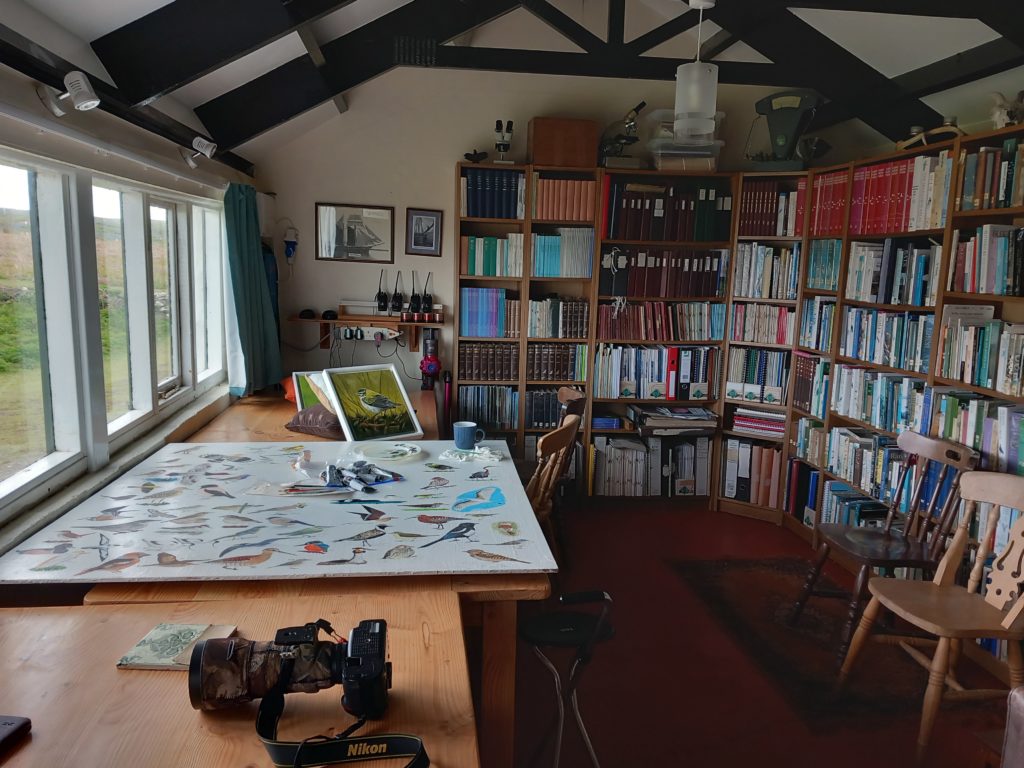 The extensive library at Skokholm Island Bird Observatory.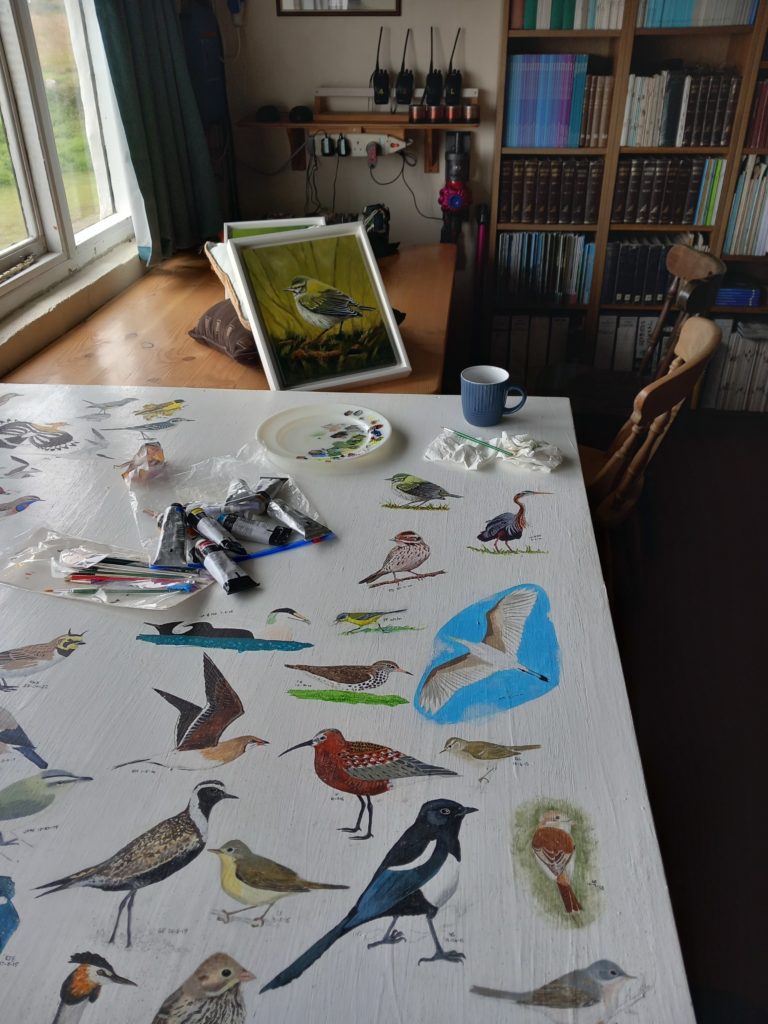 Adding the new painting to the top of the board (toilet wall).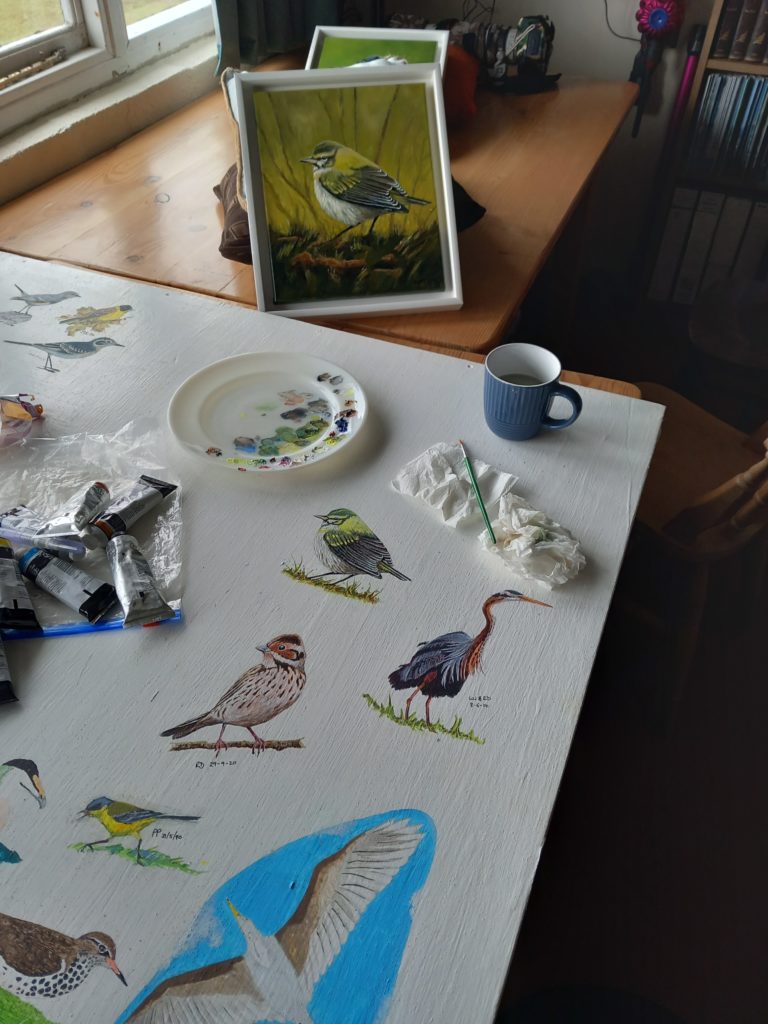 Using my own painting for reference.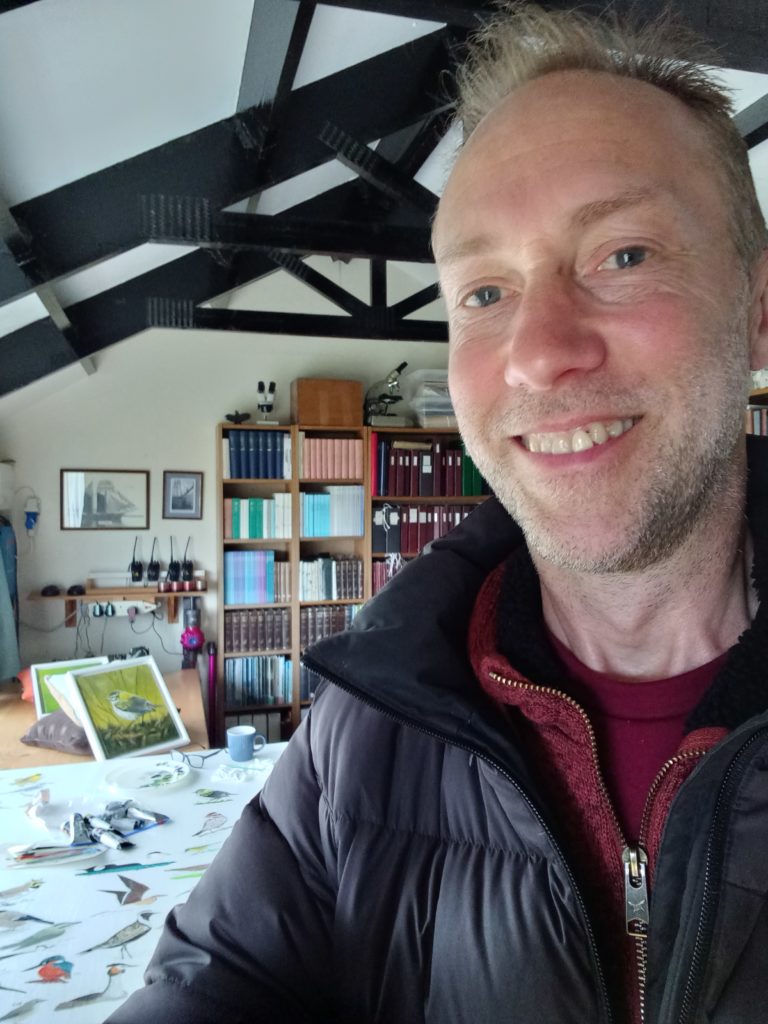 Happy artist at work.
The complex on Skokholm Island.
I had a fabulous few days on Skokholm, meeting and spending time with some interesting and passionate people. A big thank you to Richard Brown and Giselle Eagle, the Island's wardens, for their hospitality.
Chris