A Passion For Paint...
Paintings of Wales and its Wildlife
Welcome to Chris Chalk | Art Studio - Whether you are looking to buy original Welsh landscape paintings, wildlife paintings, commission a pet portrait or buy high quality fine art prints of Wales, this website has everything you need. With an extensive selection of Welsh art for sale, browse from over 60 original landscape paintings, over 25 original wildlife paintings, and from a selection of over 70 giclée prints for sale.
Buy Fine Art Prints
Buy a beautifully fine art giclée print of your favourite Welsh landscape painting or wildlife painting from my collection, and have it delivered directly to your door. Chose from my selection of landscape prints here or wildlife prints here.
Commission Your Own Painting
I specialise in creating unique hand painted oil paintings for my clients. If you would like your pet painted, or you have a particular landscape or wildlife painting in mind but can't find anything that matches your idea on this website, no problem, I can paint it especially for you. Find out how to commission your own oil painting here.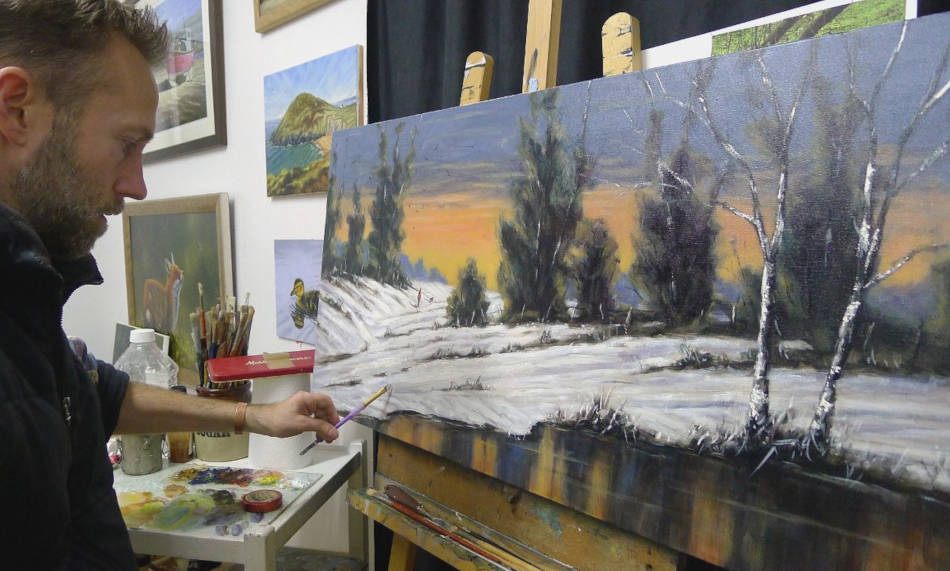 Commission a special one-off hand painted landscape painting, wildlife painting or a pet portrait painting from wherever you are in the world.