Welsh Paintings
Welcome / Croeso - My name is Chris Chalk and I am a full time professional Welsh artist with 10 years experience working from my artists studio in Pembrokeshire West Wales. On this website you will find a extensive gallery of original oil paintings for sale, as well as limited and open edition giclée prints for sale. Predominantly a landscape artist specialising in landscape paintings of Wales and the UK, I also paint wildlife art and pet portraits. I paint exclusively in oils, and all of the original paintings for sale on this website are oil paintings.
---
Client Testimonials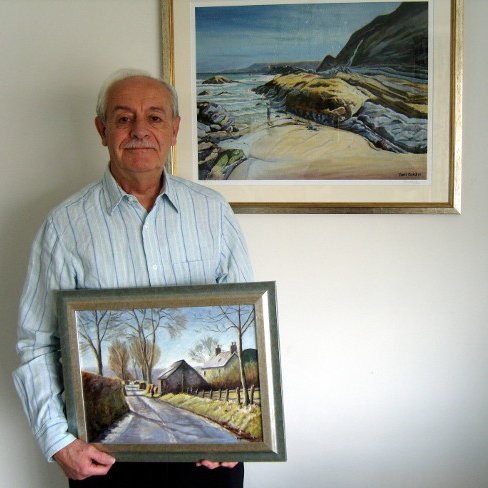 "I am delighted with the landscape paintings which represent a great example of your skill and artistic talent. They also remind me so much of happy times spent in Pembrokeshire West Wales many years ago."

David Williams
Dorset
UK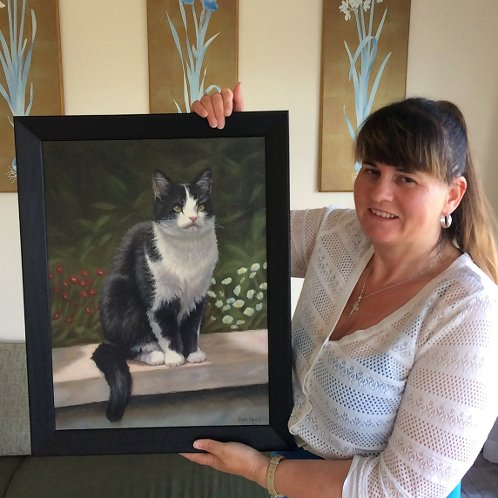 ""Hi Chris, Jackie loved her pet portrait painting of Ben. I managed to get it framed in a black wood grain chamfered frame, before Christmas and I wrapped it in gift wrap with another photo of Ben all over it; to make it an extra special gift. See attached photo of Ben with his Mum."

Liam Sparrow
Dunedin
New Zealand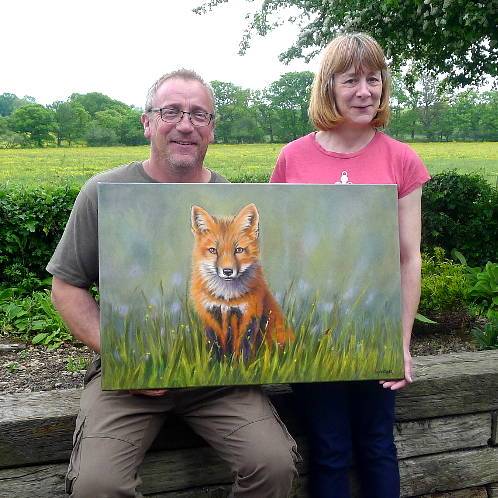 "We love the painting Chris, we've hung it in the bedroom for now, but we're going to hang it above the fire in the lounge as soon as we've made room."

Philip and Sarah Bentley
Carmarthenshire
Wales, UK


Read more client testimonials here >
---
Outdoor Landscape Paintings & Field Studies
Although the majority of my larger oil paintings are painted at home in my art studio, I spent a good deal of time out in the British countryside gathering reference material, making preparatory sketches and trying out ideas as smaller scale oil paintings using my pochade box or as watercolours in my sketchbook, back at my Welsh art studio I then work these field sketches into finished pieces.

Find out more about painting outdoors in Wales here >
---
Artwork On Display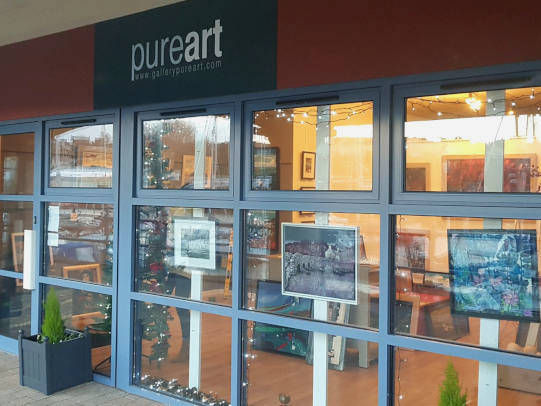 Pure Art Gallery, Milford Haven
A selection of my original paintings and fine art prints are available at Pure Art Gallery, situated in Milford Haven, overlooking the wonderful Marina, otherwise known as Oriel Celf Pur. Predominantly showcasing work by both emerging and established Welsh artists - Pure Art Gallery, 6 Vanguard House, Milford Marina, Pembrokeshire, Wales, UK. Tel: 07845 178372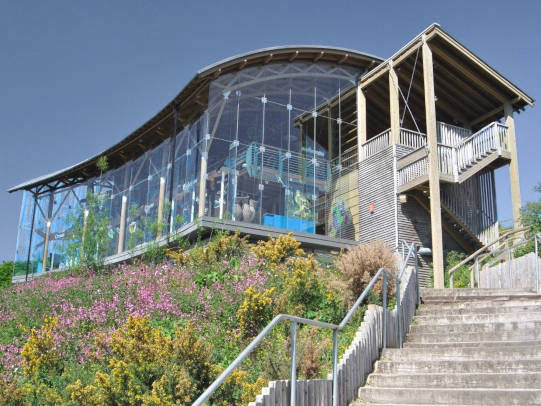 Welsh Wildlife Centre, Cilgerran
A selection of my original wildlife art and landscape paintings, both originals and prints, is available at the Wildlife Centre in Cilgerran along with artwork by other local Welsh artists - Welsh Wildlife Centre, Cardigan, Pembrokeshire, Wales, UK, SA43 2TB. Tel: 01239 621600

Find more places selling my artwork here >
---
Artists Tips Blog
Discover great artist's tips to help you create your own beautiful paintings, whether you are a professional artist, a hobby artist, or simply paint for fun. Find out how to photograph your artwork successfully, how to sell your artwork, how to organise a great artist's studio, how to transfer a photograph onto your canvas/paper easily and accurately for a painting, and much more... Get lots more artist's tips here >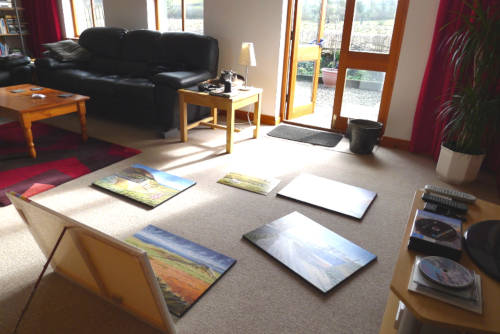 How To Photograph Your Art
How to photograph your artwork and get great results, using your own camera in your own home.
How To Varnish A Painting
How to varnish a finished painting. Find out what types are available and how to apply varnish evenly to get a perfect finish.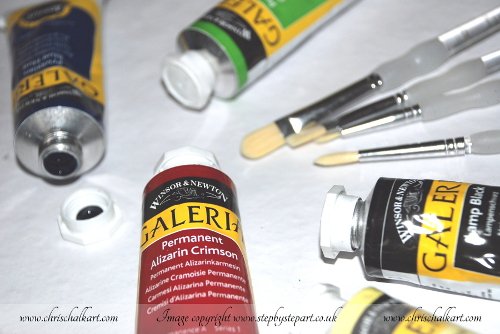 How To Paint With Acrylics
How to paint with acrylics. Find out how to get started, what equipment you need, and what equipment you don't need.