Artwork On Display
---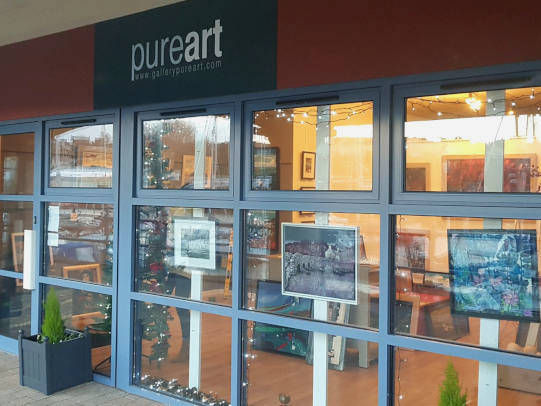 Pure Art Gallery, Milford Haven
A selection of my landscape paintings, wildlife paintings and prints, are available at Pure Art Gallery situated in Milford Haven, overlooking the wonderful Marina. Otherwise known as Oriel Celf Pur, Pure Art predominantly showcases artwork by both emerging and established Welsh landscape artists - Pure Art Gallery, 6 Vanguard House, Milford Marina, Pembrokeshire, Wales, UK. Tel: 07845 178372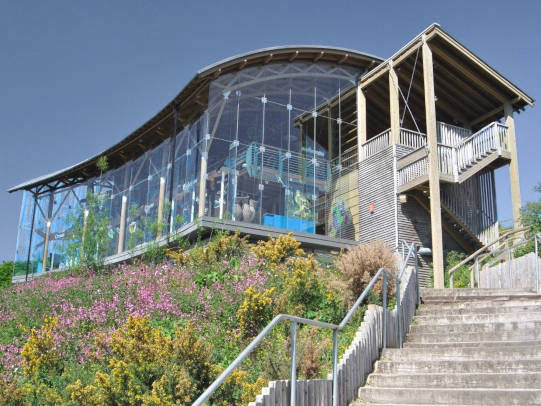 Welsh Wildlife Centre, Cilgerran
A selection of my wildlife paintings and landscape paintings, both originals and prints, are available at the Wildlife Centre in Cilgerran along with paintings by other local Welsh artists - Welsh Wildlife Centre, Cardigan, Pembrokeshire, Wales, UK, SA43 2TB. Tel: 01239 621600

Find more places selling my paintings
Painting Outdoors
---
I enjoy painting outdoors ( en plein air ) in the fresh air, including sometimes from the comfort of my car, and on these trips I create oil sketches to work into larger paintings back in the studio. Some of these outdoor painting sessions I've recorded on video, which help show some of the beauty of the West Wales countryside that has so inspired Welsh landscape artists over the years. Find more painting videos here
Artists Tips Blog
---
Discover artists tips to help you paint your own beautiful paintings. Find out how to photograph your own artwork, how to sell your artwork, how to easily transfer a photograph onto your canvas/paper for painting, what painting equipment you need to get started, and much more... Get artist's tips here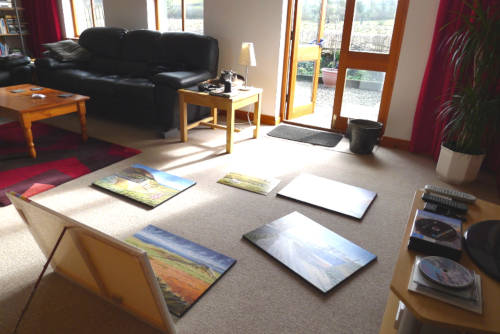 How To Photograph Your Art
Learn how to photograph your artwork and get great results, using your own camera in your own home.
How To Varnish A Painting
How to varnish a finished painting. Find out what types are available and how to apply varnish evenly to get a perfect finish.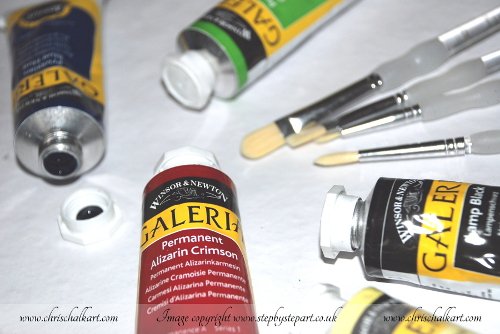 How To Paint With Acrylics
How to paint with acrylics. Find out how to get started, what equipment you need, and what equipment you don't need.