Skokholm Island Bird Observatory Artwork
As is the tradition on Skokholm Island, where I spent 7 wonderful days last week (May 2022), the finder of rare birds paints them for posterity on the toilet wall (These days, due to renovations and modernisation of the observatory buildings, the 'toilet wall' is a removable board that hangs on the original toilet wall, festooned with wonderful bird artwork).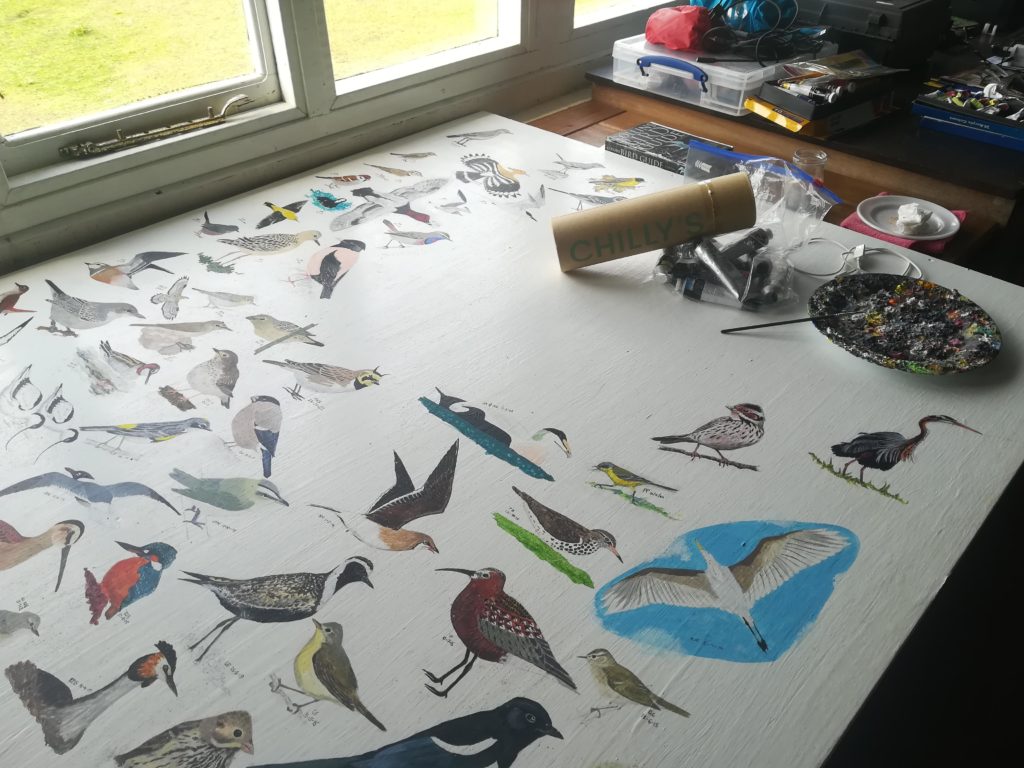 The famed 'toilet wall', festooned with wonderful rare bird visitor artwork painted by the people who found them.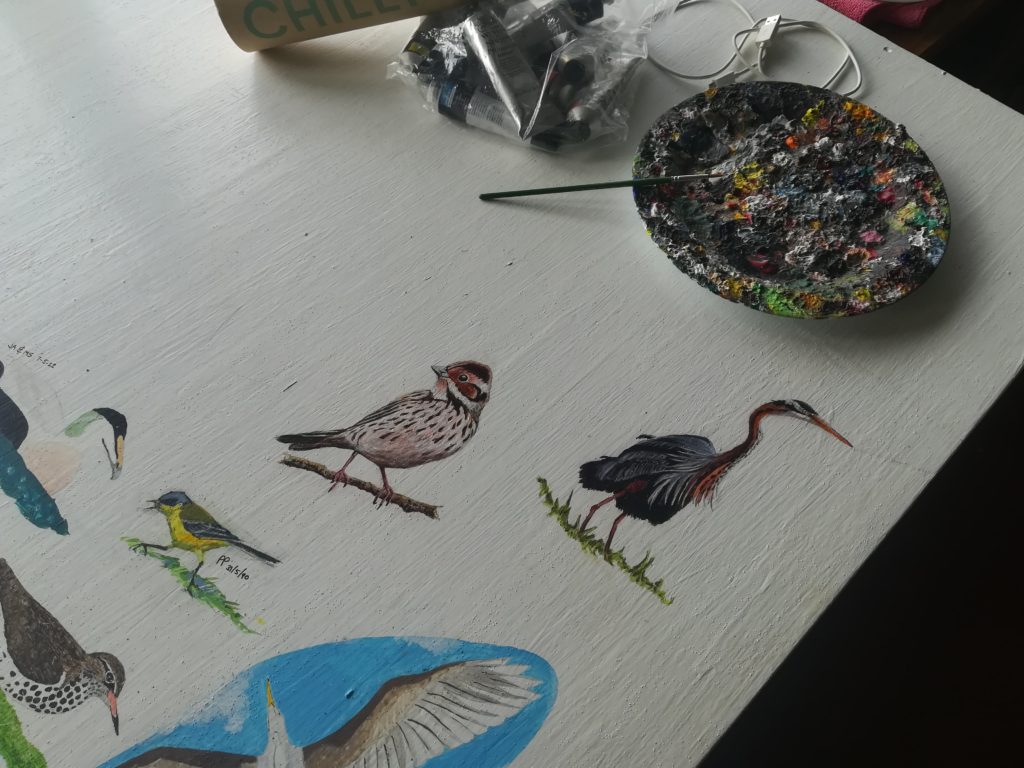 I painted two birds on the board, a Purple Heron and a Little Bunting.
Purple Heron in acrylics, a little tricky painting this on board, but quite pleased with the results as I usually paint in oils.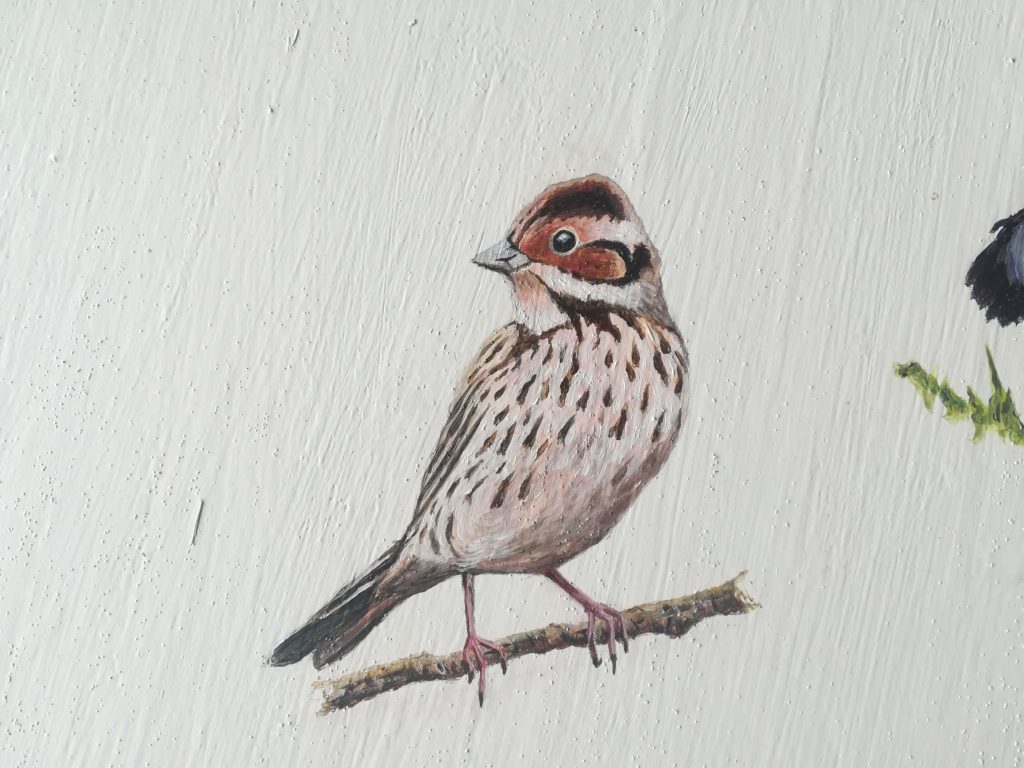 Little Bunting in acrylics, this one sits next to my purple heron, another very rare bird to visit Skokholm.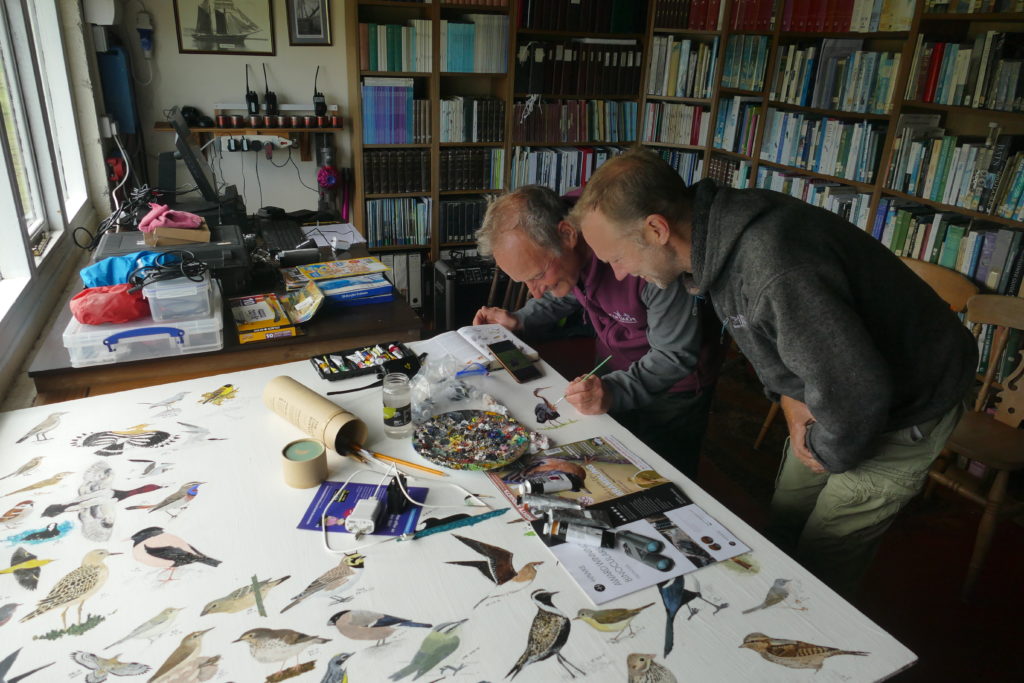 These birds where found on Skokholm by Wendy James (Little Bunting 2020) and Richard Dobbins (Purple Heron 2014). Here I am with Richard, a very reluctant artist, lending a hand and bending the rules a little. (Image © Richard Brown)
I had a fantastic week as a guest on Skokholm, meeting and spending time with some interesting and passionate people. A big thank you to Richard Brown and Giselle Eagle, the Islands wardens, for their hospitality.
Chris