Field Studies & Outdoor Paintings
Although the majority of my larger oil paintings are painted at home in my art studio, I spent a good deal of time out in the Welsh countryside gathering reference material, making preparatory sketches and trying out ideas as smaller scale paintings or as drawings in my sketchbook, that I then work into finished pieces back home.
Painting Outdoors in Wales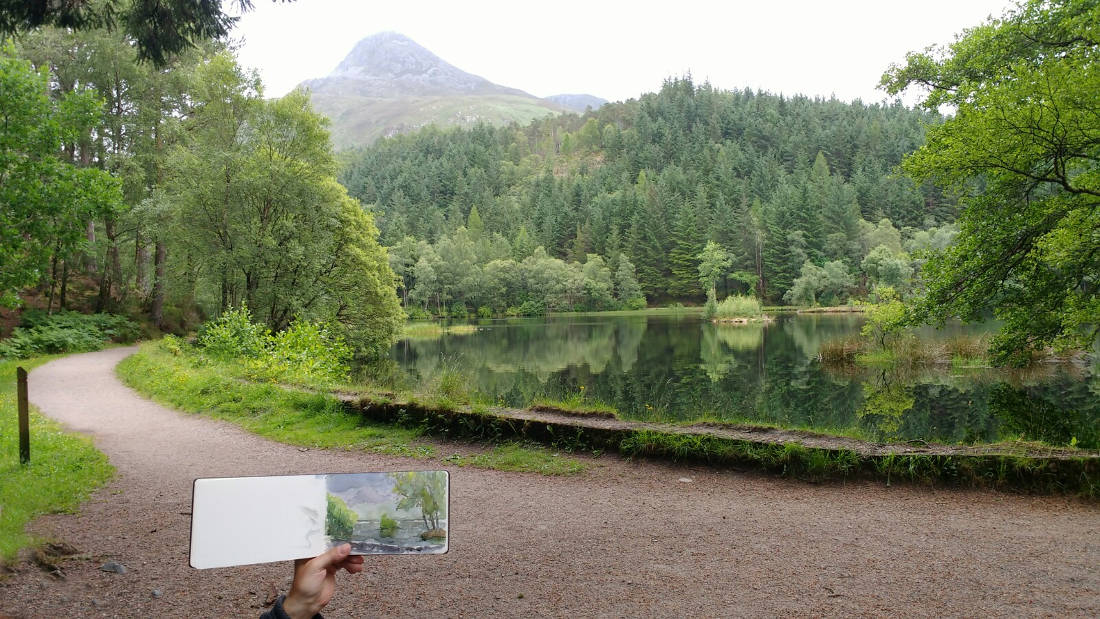 Below are photographs from some of my recent plein air painting adventures. I sometimes enjoy the solitude of painting alone, usually the case when I'm gathering reference material. Sometimes I paint with friends, fellow artists or my students. It's all very casual and just about having fun painting outdoors, if you'd like to come painting with me get in touch.
Painting with friend and fellow artist Diane Mathias in west Wales.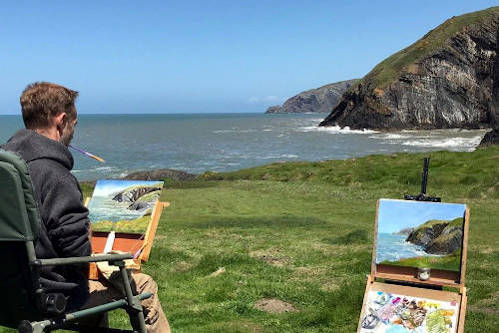 Pochade box painting in north Pembrokeshire.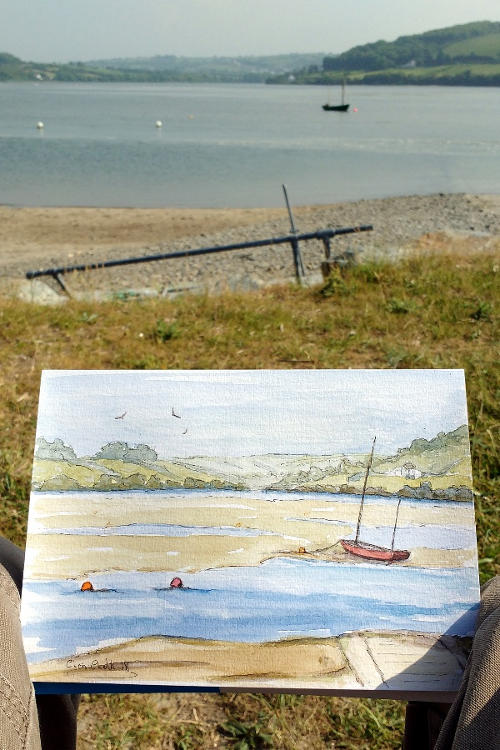 Out with my watercolours, painting the estuary at Gwbert.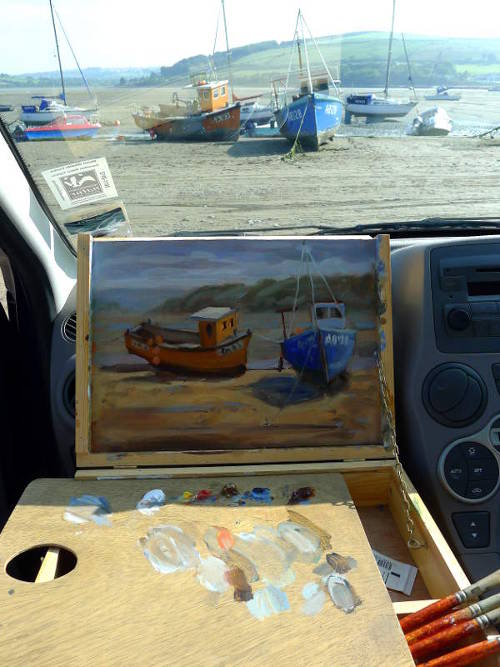 Painting from my car, a great way to paint in winter or when it's raining.
Painting with my pochade box, at Dinas mountain in Pembrokeshire.
Painting a bridge over the river Aeron, near Aberaeron.
Watercolour sketching at Pentre Ifan, Preseli mountains, Wales.
Painting in comfort in Pembrokehire.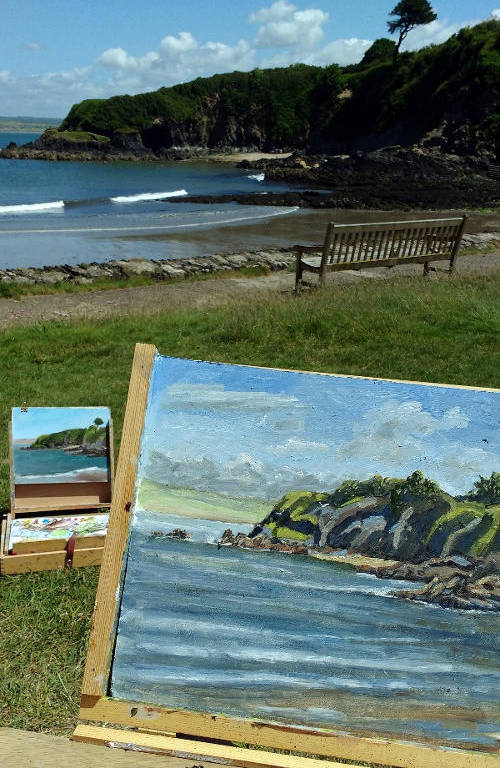 Pochade box painting with friends at Cwm yr Eglwys, Pembrokeshire.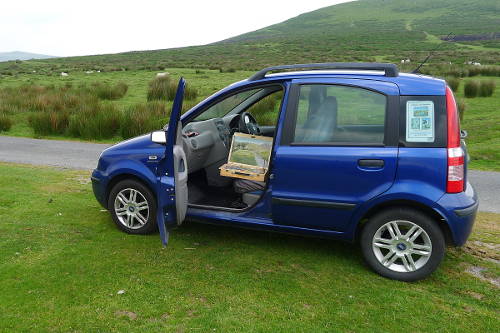 Painting using my pochade box on a day out in Pembrokeshire national park.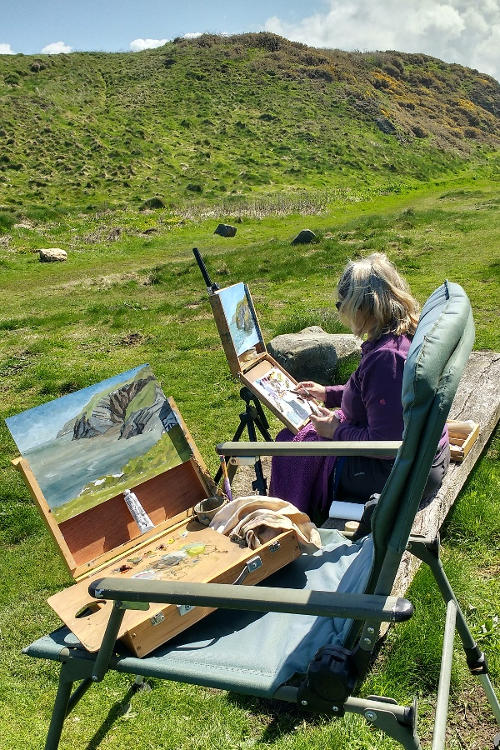 Out painting the rugged Welsh coast with fellow artists.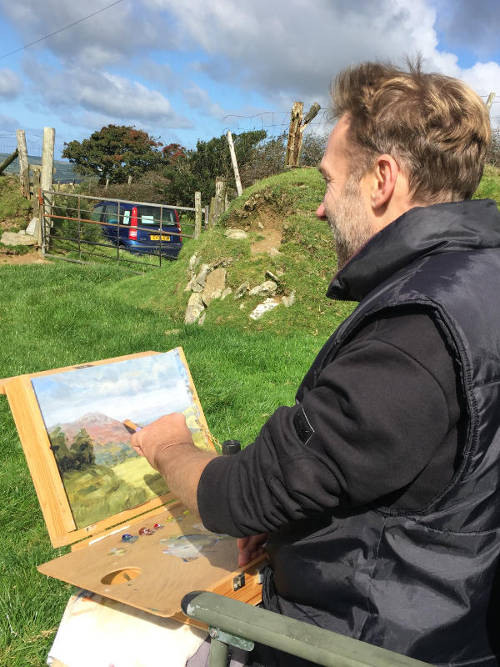 Painting high up in the Preseli mountains in Pembrokeshire National Park.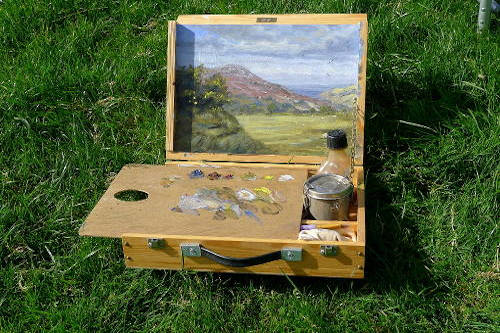 I keep it simple and just use white spirit, paint, brushes and liquin.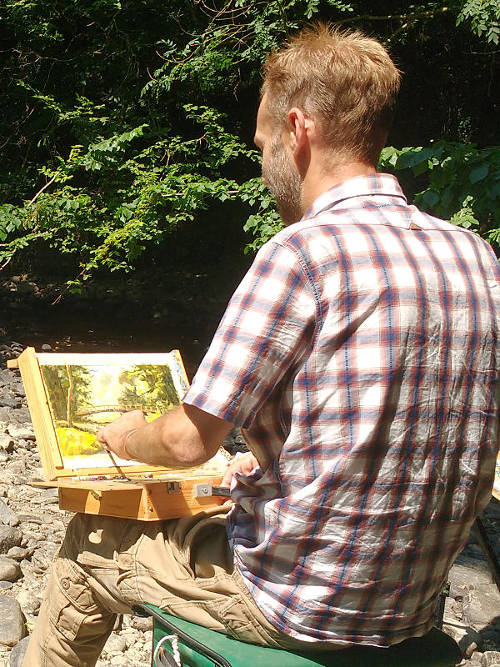 Hard at work in the summer sunshine.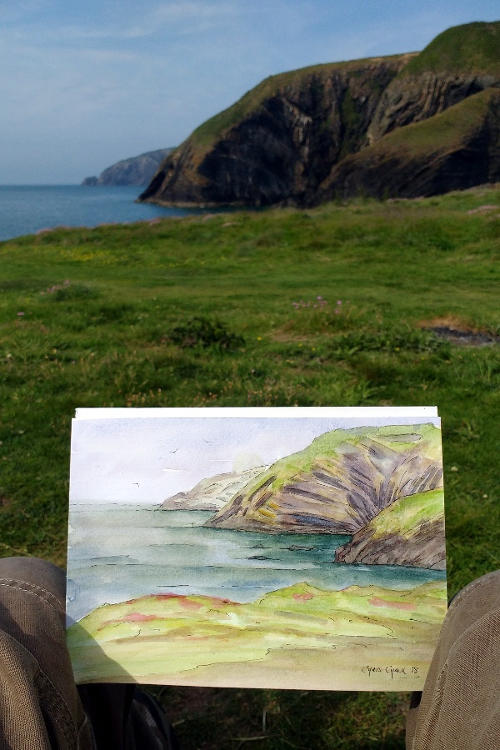 Watercolour sketch of the rock formations at Ceibwr Bay.
My Winsor and Newton watercolour field set, a ingenious painting set-up.
Painting high-up in the beautiful Preseli mountains of west Wales.