Orca Painting
This Orca painting ( Killer Whale painting ) was inspired by a recent ( 2019 ) trip to Vancouver Island, off the west coast of Canada. To see these amazing animals in the wild was an amazing experience, and one that made painting them all the more enjoyable. This painting captures the surfacing Orca we saw at Alder Bay, Vancouver Island. The Northern Resident community is found in coastal waters ranging from mid-Vancouver Island to Southeastern Alaska. Northern residents live in close-knit family groups known as pods that frequently split in subpods during the winter months and feed only on fish.
| | |
| --- | --- |
| Title | Kings of the Ocean |
| Medium | Oil on stretched canvas |
| Size | 40 x 20 inches (100x50 cm) |
| Price | £650 unframed |
| Status | Available |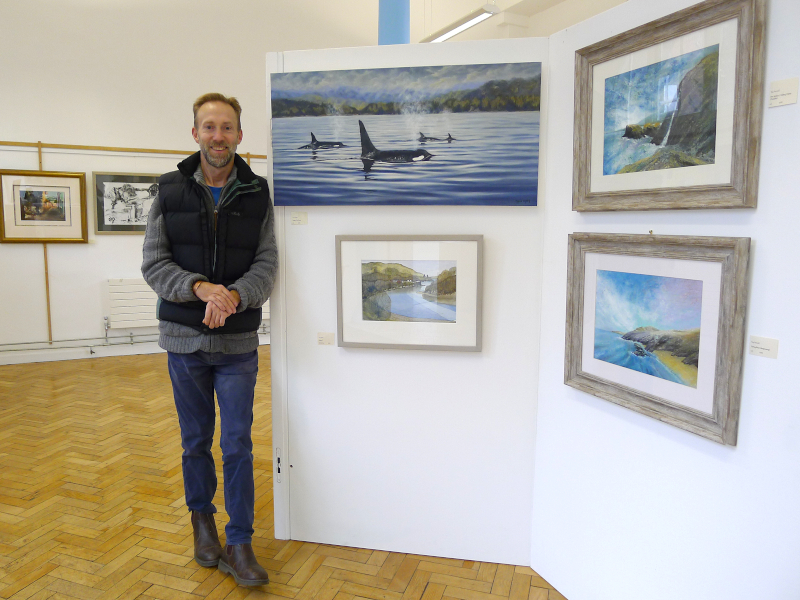 Beside my orca painting, which was displayed at the Cardigan Art Society winter exhibition, at the Guildhall in Cardigan 2019.