Boathouse, North Wales Painting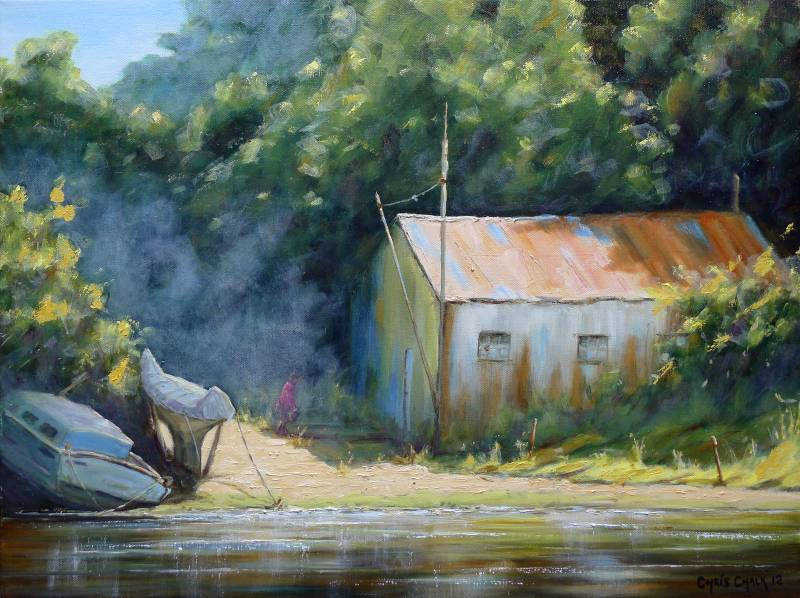 I saw this rusty old tin boat house whilst visiting Snowdonia National Park in north Wales in 2012. With it's rusty tin shed charm I new it would make an interesting painting. It was great fun painting the dappled sunlight coming through those overhanging trees too.
"The Old Boat House"
Original oil on stretched canvas, 24 x 18 inches (60x45cm)
Sold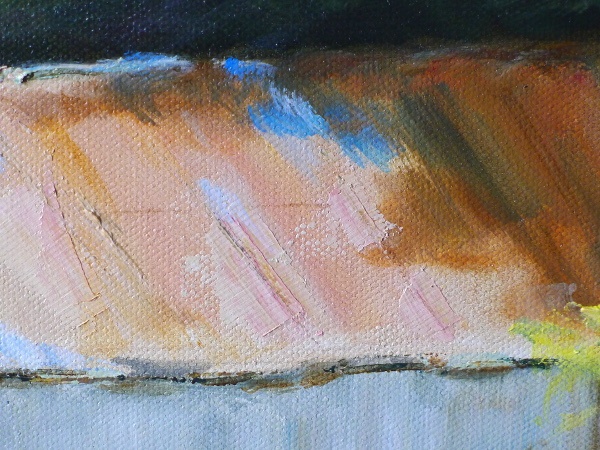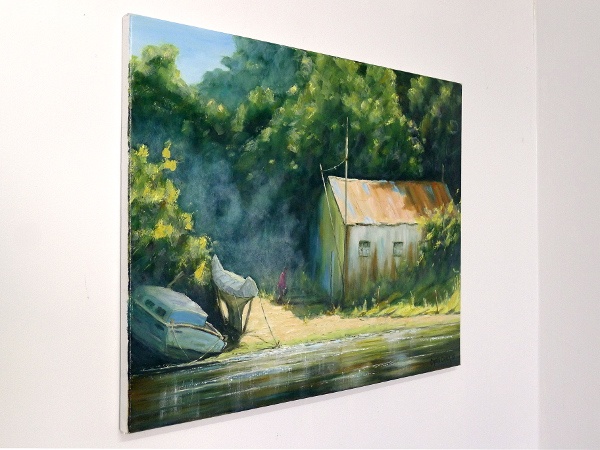 Painted on Loxley Gold stretched canvas, 24 inch x 18 inch x 1/3 inch - This painting can be framed, or hung un-framed as shown.