Poppit Beach Painting, Little Treasure

The view looks across the river Teifi from Patch/Gwbert to Poppit beach, it's vast sandy beach makes Poppit one of my favourite Welsh beaches, we played here a lot when we were children. One of a series of West Wales 'Little Treasures', this painting can be bought on it's own, or as part of a collection.
"Poppit Beach"
Oil on box canvas (no frame required)
10 x 5 inches
£175 unframed
* Free UK delivery - dispatched within 24 hours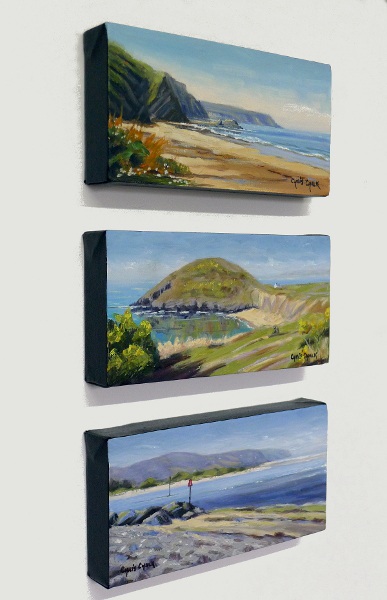 Painted on box canvas and with the sides of the canvas painted black, this little treasure doesn't need a frame and is ready to hang.