Ceibwr Bay Painting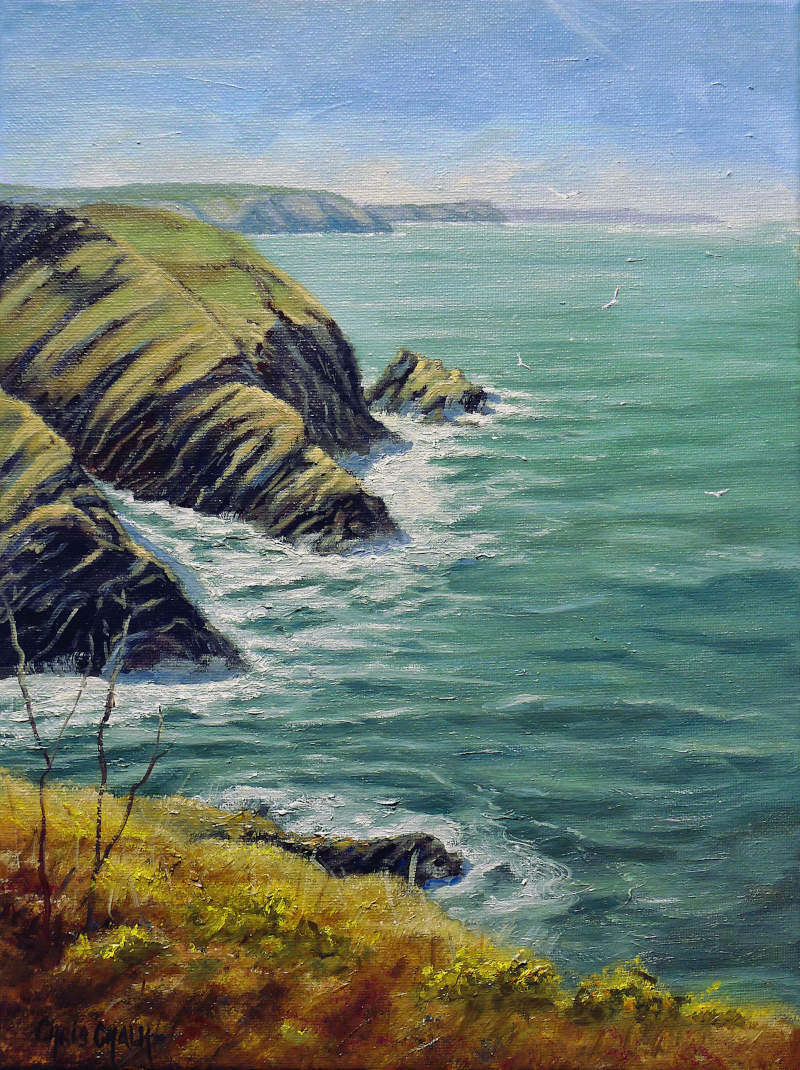 This painting of the Ceibwr Bay is the scene looking south from the Pembrokeshire coast. The Welsh coastline is at it's most rugged here, and the rock formations at their most dramatic.
"Winter Gorse at Ceibwr"
Oil on canvas
16 x 12 inches (40x30 cm)
£375 unframed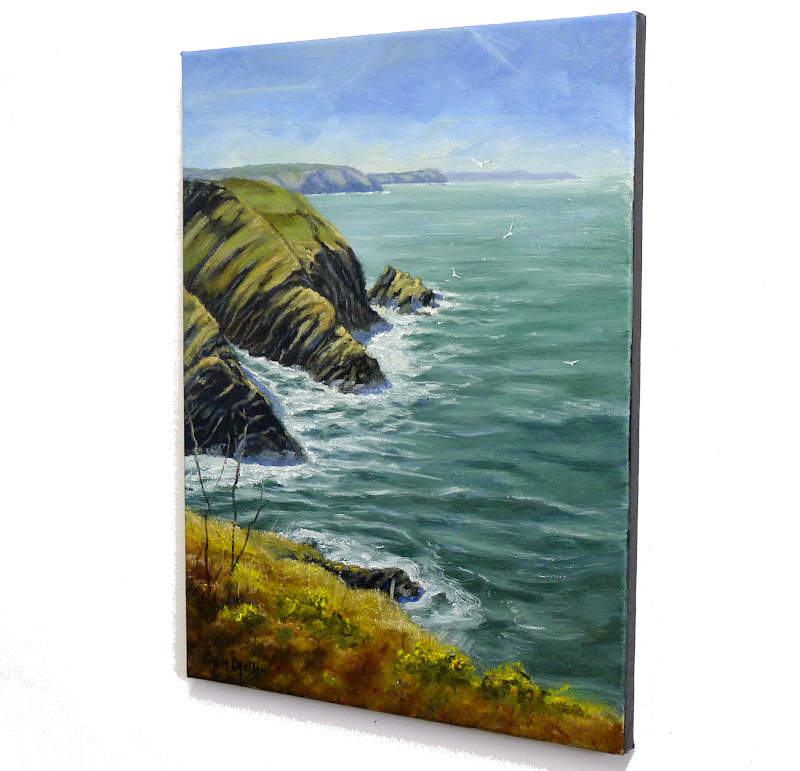 Painted on Loxley Gold stretched canvas, 16 inch x 12 inch x 1/3 inch - This painting can be framed, or hung un-framed as shown.