Barafundle Bay Painting
< Back Main Gallery Next > Prints >>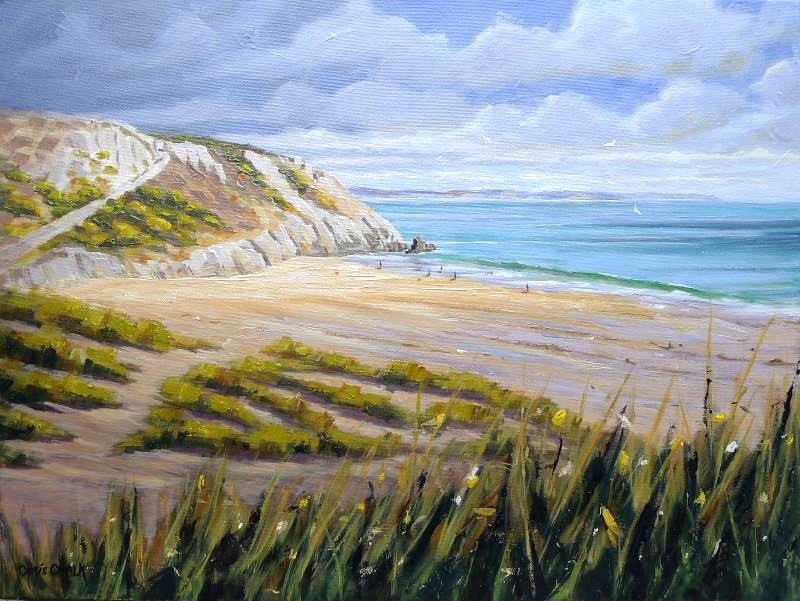 Barafundle Bay has been voted one of the best beaches in the world, and it is simply stunning. This painting was a commission for a client to present as a leaving gift for a colleague who loved Barafundle Bay.
"Barafundle Bay and Beach"
Oil on box canvas 24" by 18"
Sold - not available as a print.