West Wales Painting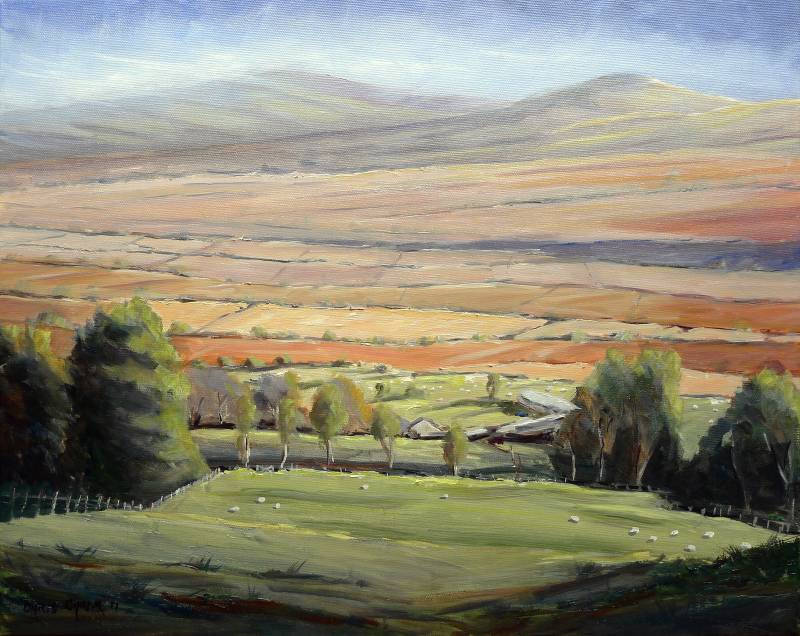 This landscape painting with the hill known as 'Foel Drygarn' in the far distance, is the view looking east from high up in the Preseli mountains of west Wales. I really enjoyed painting this one, and trying to capture the distance and vastness of the scene.
"Foel Drygarn, Crymych, Preseli"
Oil on canvas: 20 x 16 inches (50x40 cm)
Sold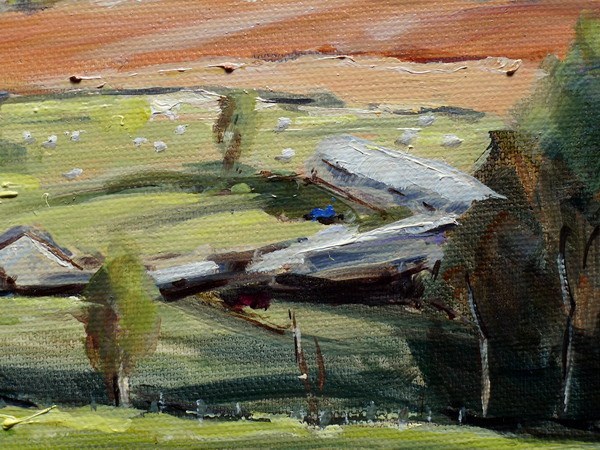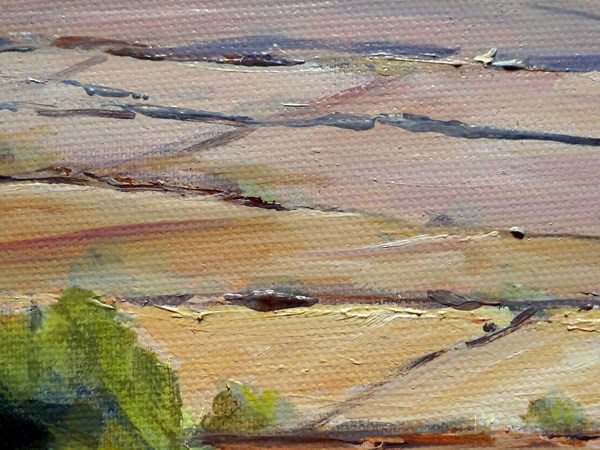 The hedge lines and field boundaries are simply suggested with juicy bold brush strokes.