Newport Heather Painting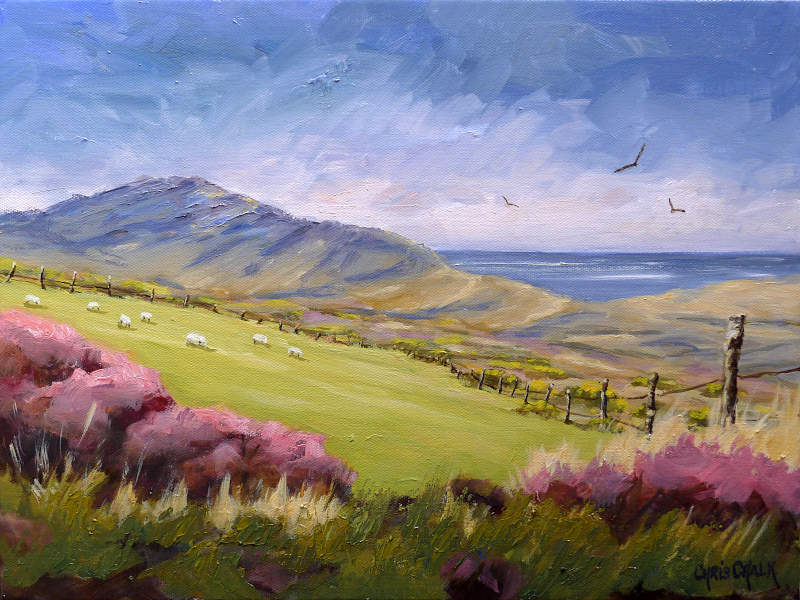 The mountain that surrounds Newport in Pembrokeshire, is a magical place to spend some time, and in the Autumn the heather puts on quite a show. Carn Ingli is in the distance here, and the shoreline behind that is Newport beach.
"Newport Heather, Pembrokeshire"
Original oil on stretched canvas, 16 x 12 inches (40x30 cm)
£345 unframed
* Free UK delivery - dispatched within 24 hours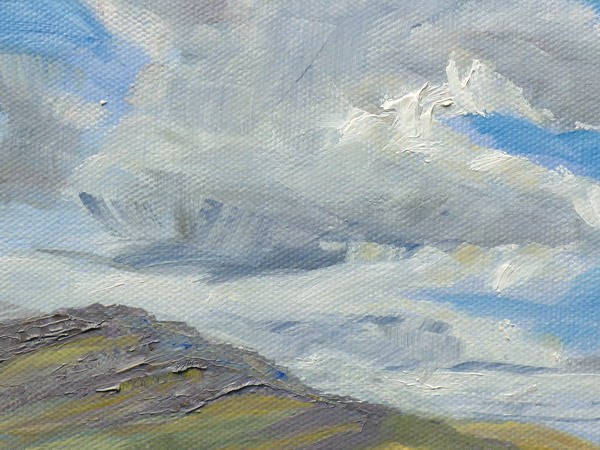 The loose impressionistic sky works wonderfully here, the thick luscious oil paint adding impact where it's needed.