Newport Heather Painting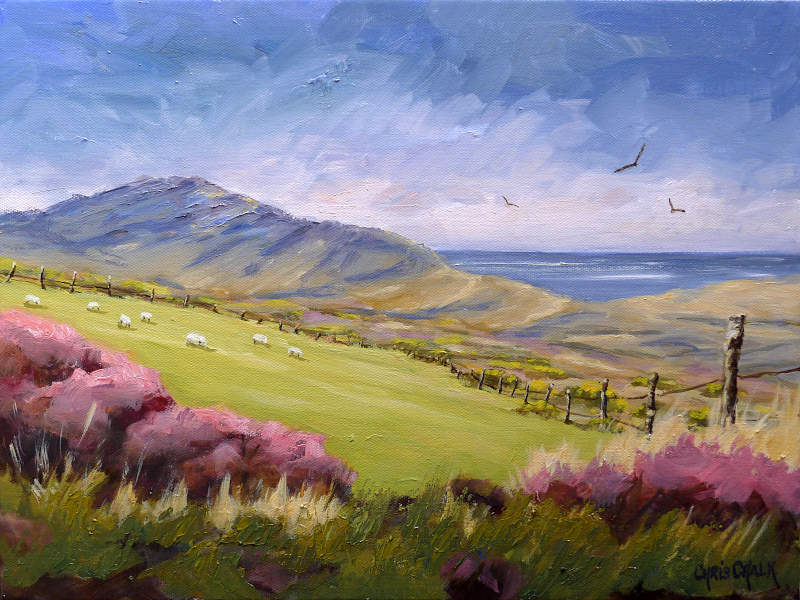 The mountain that overlooks Newport in Pembrokeshire is called Carningli (Angel mountain: English), and it's a magical place to spend some time. In Autumn the purple heather puts on quite a show, and it contrasts beautifully with the bright yellows of the gorse. Carn Ingli is in the distance here, and the shoreline behind that is Newport beach. Spend a night on Carningli Mountain and you either become a poet or go mad - just one of Carningli's many myths.
| | |
| --- | --- |
| Title | Newport Heather, Pembrokeshire |
| Medium | Oil on stretched canvas |
| Size | 16 x 12 inches (40x30 cm) |
| Price | £295 unframed |
| Status | Available |
* Free UK delivery - dispatched within 48 hours
The loose impressionistic foreground works wonderfully here, the thick luscious oil paint adding impact where it's needed.