Abercastle Painting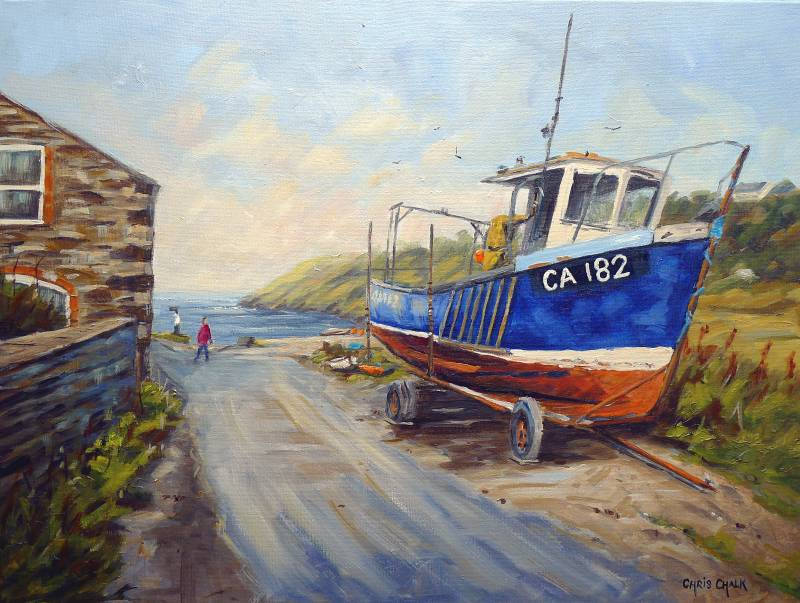 This is a painting of Abercastle and it's wonderful natural harbour in Pembrokeshire. Abercastle is a idyllic and very beautiful sleepy fishing village in between Fishguard and St David's, on the west coast of Wales.
"Abercastle, Pembrokeshire"
Original oil on stretched canvas, 24 x 18 inches (60x45cm)
£540 unframed
* Free UK delivery - dispatched within 24 hours
Painted on Loxley Gold stretched canvas, 24 inch x 18 inch x 1/3 inch - This painting can be framed, or hung un-framed as shown.
Loxley Gold artist's stretched canvas are superior quality. Each one is lovingly handmade, and coated with 3 coats of acrylic primer before I start painting on them. Because the edges are cleanly wrapped and free from staples or tacks, these painting canvases look professional either framed or unframed. Loxley Gold canvases are more than just high quality canvases; they are also manufactured with consideration for the environment. They are made from FSC approved sustainable timber, so these canvases also do their part to protect the be natural world which inspires so much of my art.