Cenarth Painting 2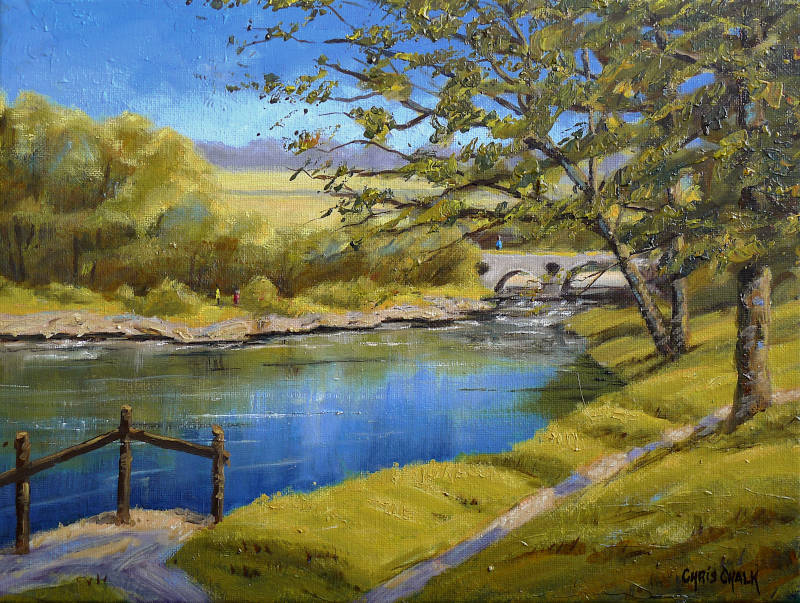 This is a painting of Cenarth and the wonderful river Teifi that flows through, and under the historic Cenarth Bridge. This stretch of the river is a popular spot with local and visiting salmon and trout fishermen, and I too used to fish here when I was a boy.
"The River Teifi at Cenarth"
Oil on canvas
16 x 12 inches (40x30 cm)
£375 unframed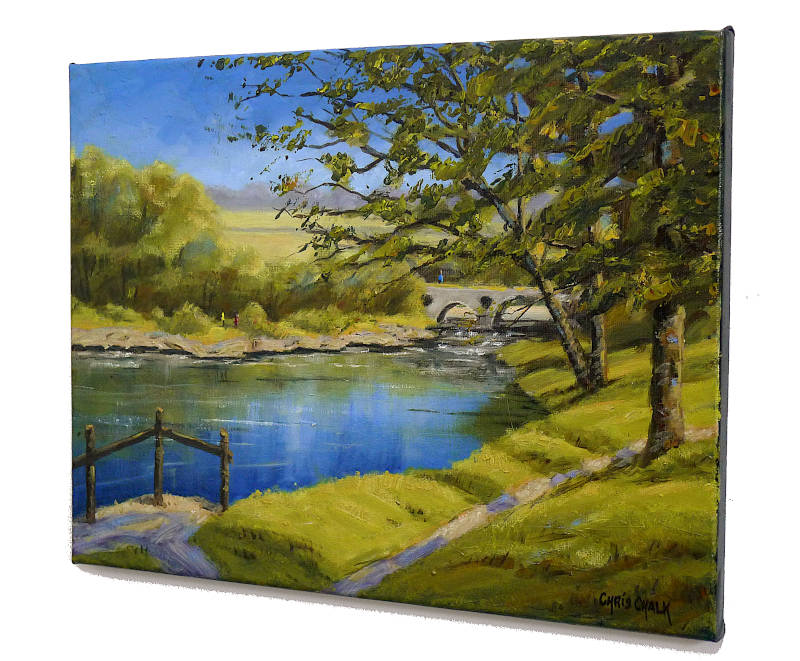 Painted on Loxley Gold stretched canvas, 16 inch x 12 inch x 1/3 inch - This painting can be framed, or hung un-framed as shown.