Kingfisher Art, Royal Flash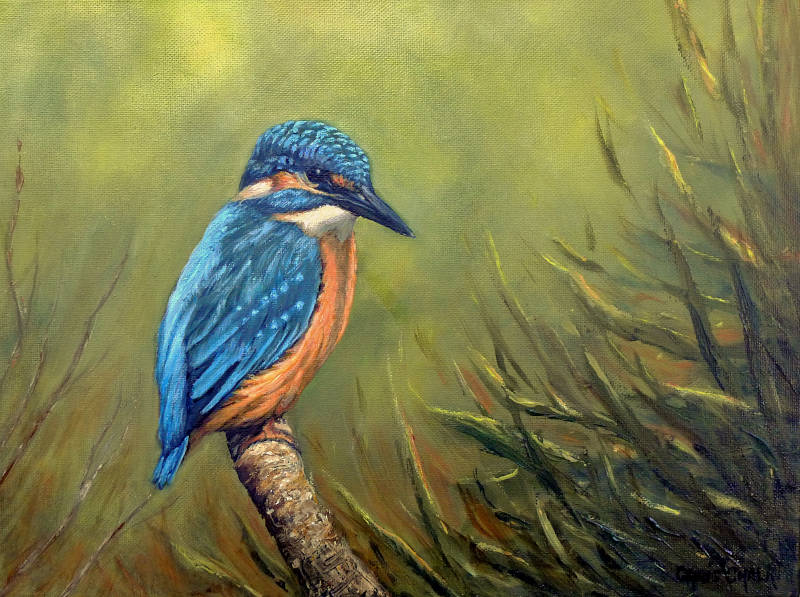 Kingfishers are possibly my favourite birds, and I spend many hours watching them at the Welsh Wildlife Centre here in Pembrokeshire. This beautiful bird is easy to recognise thanks to its bright blue and metallic copper colours. It darts along the riverbank or sits patiently on a low branch over the water waiting for its next meal to swim by. This kingfisher painting is of one of those beautiful birds, perched on her favourite fishing branch in all her glory. The iridescence of a kingfisher's plumage is simply stunning, and is one Britain's most colourful birds.
| | |
| --- | --- |
| Title | Kingfisher Art, Royal Flash |
| Medium | Oil on stretched canvas |
| Size | 16 x 12 inches (40x30cm) |
| Price | £295 unframed |
| Status | Available |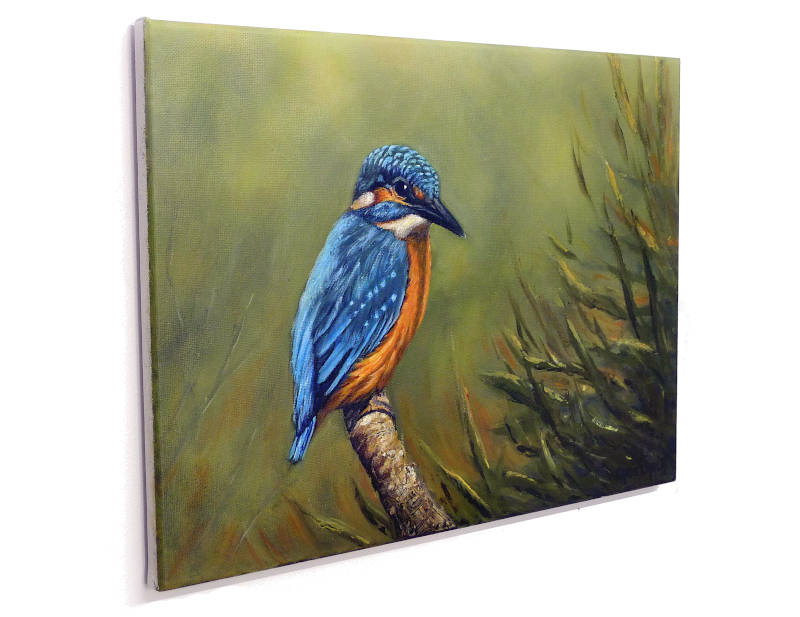 Painted on Loxley Gold stretched canvas, 16 inch x 12 inch x 1/3 inch - This painting can be framed, or hung un-framed.