Plough Horse Painting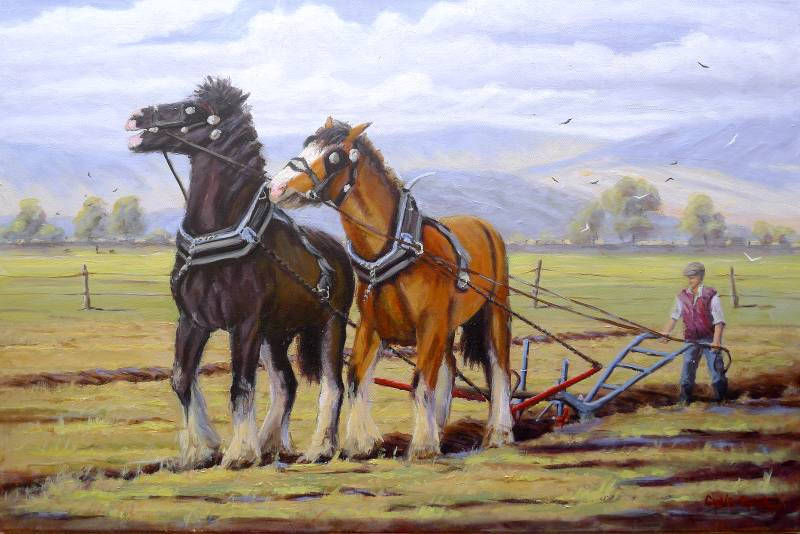 A nod to the rural past - Two magnificent plough horses work the soil, being guided by their trusted ploughman. Opportunistic birds gather overhead, waiting for any tasty morsels that might get unearthed.
"A Nod To The Past"
Oil on canvas
30 x 20 inches
£690 unframed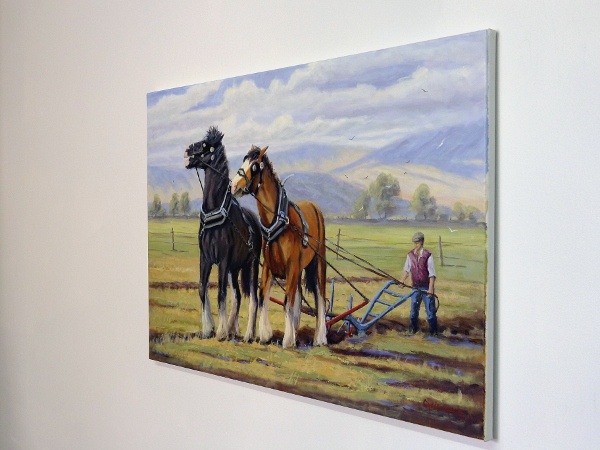 Painted on Loxley Gold stretched canvas, 30 inch x 20 inch x 1/3 inch - This painting can be framed, or hung un-framed as shown.