Lighthouse Painting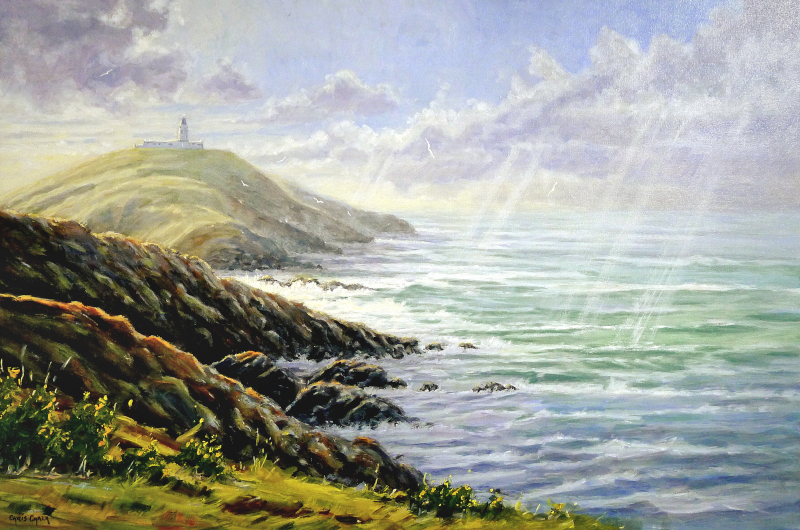 This painting of a lighthouse captures Strumble Head bathed in the dramatic sun light. Strumble head juts out into the sea in mid Pembrokeshire, and is a wonderfully wild and rugged part of the Welsh coastline.
TThe Lighthouse stands on Ynys Meicel (Welsh: St. Michael's Island), also known as Strumble Head, a rocky island five miles west of Fishguard, in north Pembrokeshire. The lighthouse was one of the last to be built in the UK, and it was fully automated in 1980.
"Morning Light, Strumble Head Lighthouse"
Original oil on stretched canvas, 36 x 24 inches (91x60 cm)
£850 unframed
* Free UK delivery - dispatched within 24 hours