Red Fox Painting
A red fox painting, one of our own native British foxes, in a flower meadow. A ladybird sitting on a stem of grass next to him. Both enjoying the warm sunshine.
"Foxy Lady"
Oil on canvas: 30 x 20 inches (76x50 cm)
Sold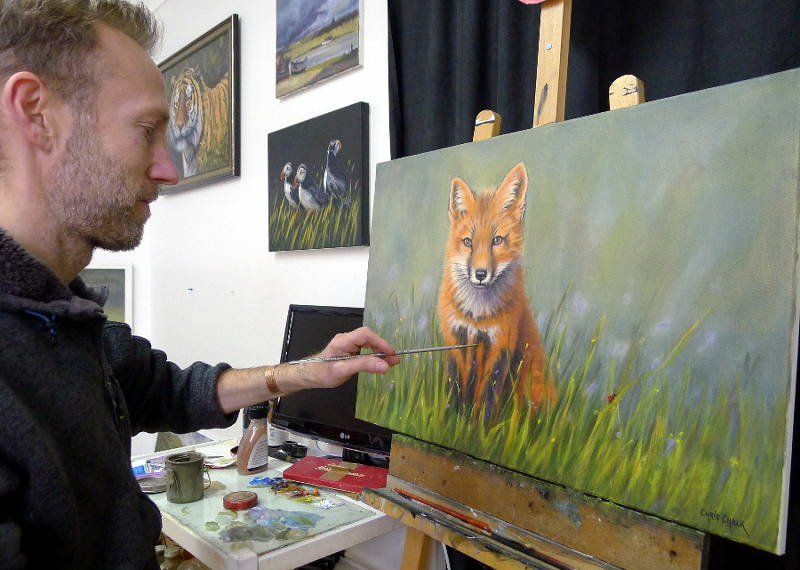 Painted on Loxley Gold stretched canvas, 30 inch x 20 inch x 1/3 inch - This painting can be framed or hung un-framed.