Large Kingfisher Painting
This Kingfisher painting is of one of our local Kingfishers at Cilgerran Wildlife Centre, here in West Wales. I spend a lot of time watching and photographing the Kingfishers at the wildlife centre which made this commissioned painting was a joy to paint.
"Kingfisher Painting"
Oil on canvas: 40 x 30 inches (101x76 cm)
Sold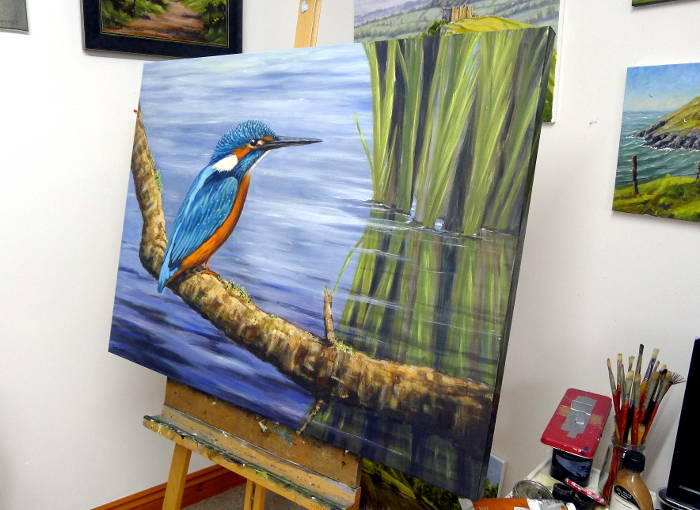 Painted on Loxley Gold stretched box canvas, 40 inch x 30 inch x 1.5 inch.