Buzzard Painting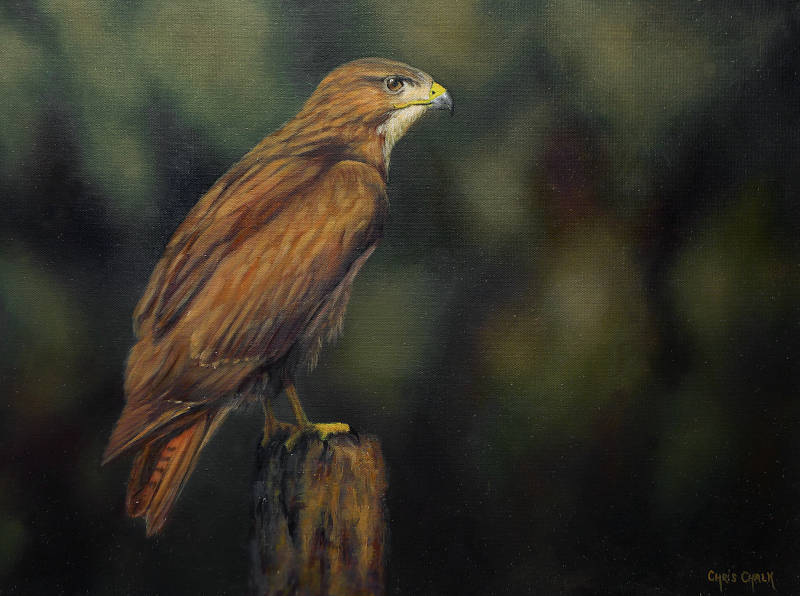 British Buzzard painting in oils. One of our most abundant large birds of prey, Buzzards have a piercing call, a large wingspan and beautiful copper plumage which changes colour with the seasons.
"Buzzard"
Oil on canvas
24 x 18 inches (65x45 cm)
Sold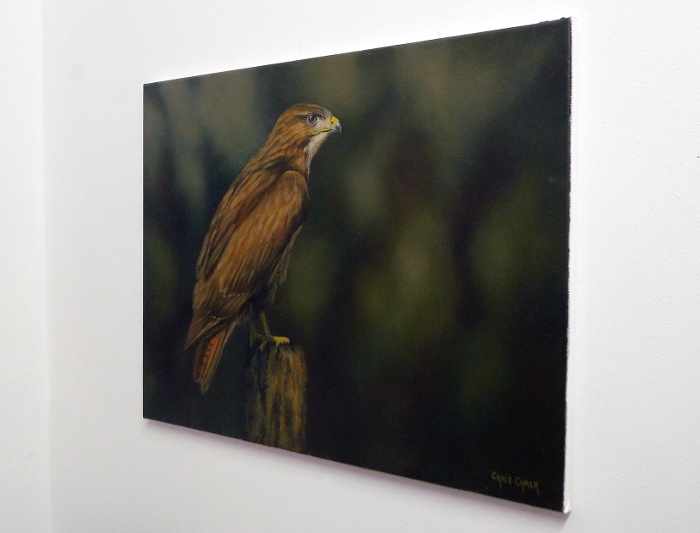 Painted on Loxley Gold stretched canvas, 24 inch x 18 inch x 1/3 inch - This painting can be framed or hung un-framed as shown.