Kingfisher Painting

One of Britain's most stunning little birds, this Kingfisher painting was great fun to paint. This is one of the Kingfishers that lives at our local Welsh Wildlife Centre here in North Pembrokeshire, where there's a very healthy population. The Centre is situated along the banks of the river Teifi, and if you sit in one of the purpose built hides you likely see lots of Kingfisher action.
"The Angler"
Original oil on stretched canvas, 30 x 12 inches (76x30 cm)
£540 unframed
* Free UK delivery - dispatched within 24 hours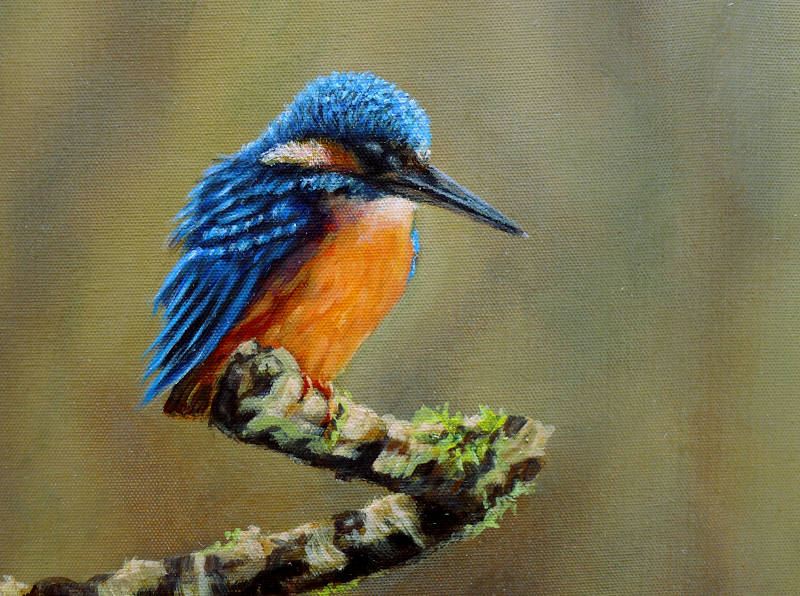 Painted on Loxley Gold stretched canvas, 30 x 12 x 1/3 inch.