Albatross Painting
This is a original painting of an Albatross soaring over the ocean. Quite a large painting 'Sky Sailor' is 36x26 inches, and as such makes quite a statement whilst also having plenty of space and sky for the majestic Albatross to sail across.
"Sky Sailor"
Original oil on stretched canvas, 36 x 26 inches (91 x 66 cm)
Sold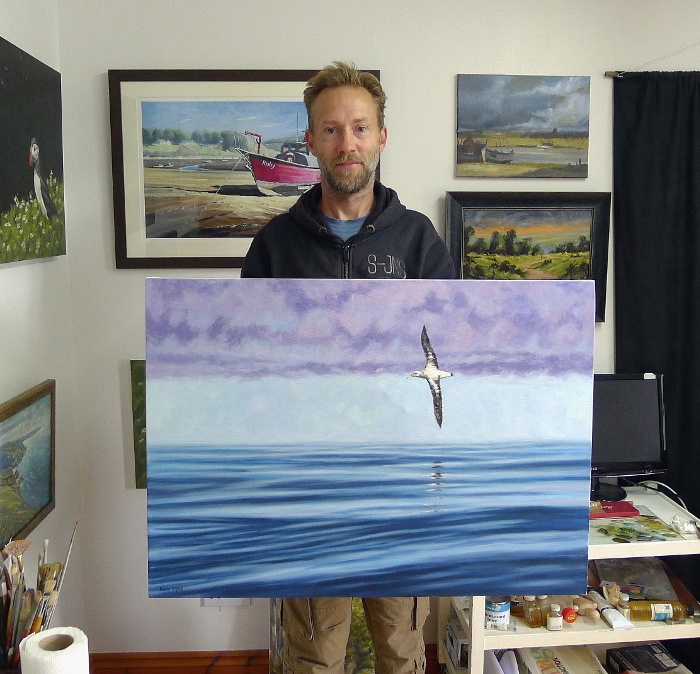 Painted on Harris Moore stretched box-canvas, 36 inch x 26 inch x 1 inch - This painting can be framed, or hung un-framed.