Winter Snow Painting
< Back Main Gallery Next > Prints >>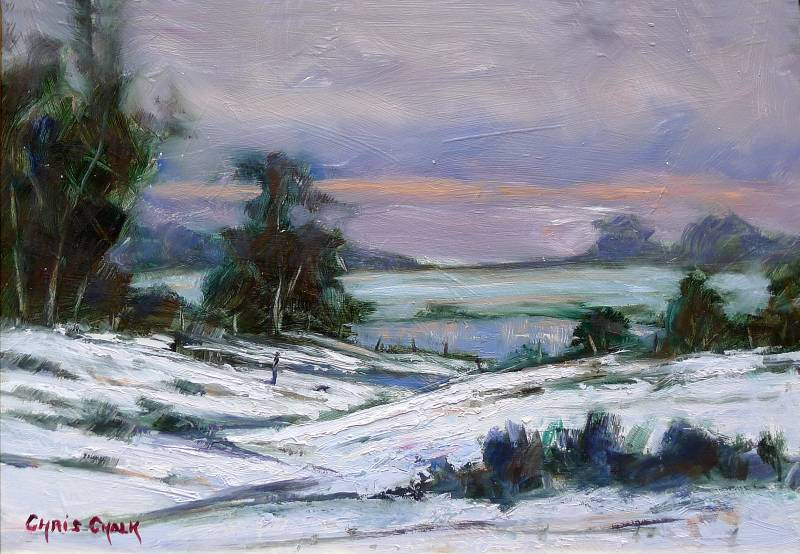 Painted largely using a palette knife, this is a loose impressionistic winters painting that's full of interest. Look closely and you'll see a figure and dog, heading off exploring together.
"Winter Wanderlust"
Oil on board MDF 16" by 11.5"
£350 unframed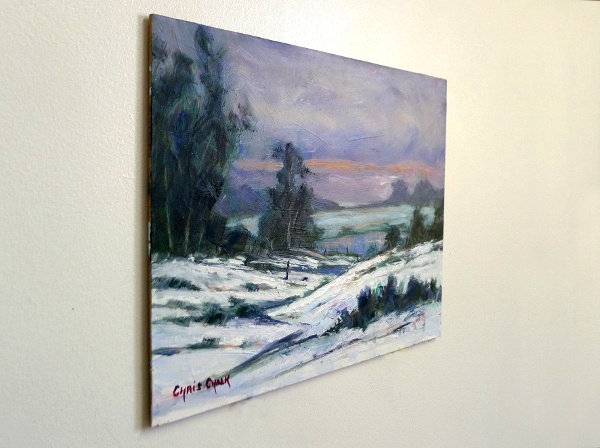 Painted on MDF board, 16 inch x 11 1/2 inch x 1/4 inch - This painting is best framed, but can be hung un-framed as shown.