Tresaith Painting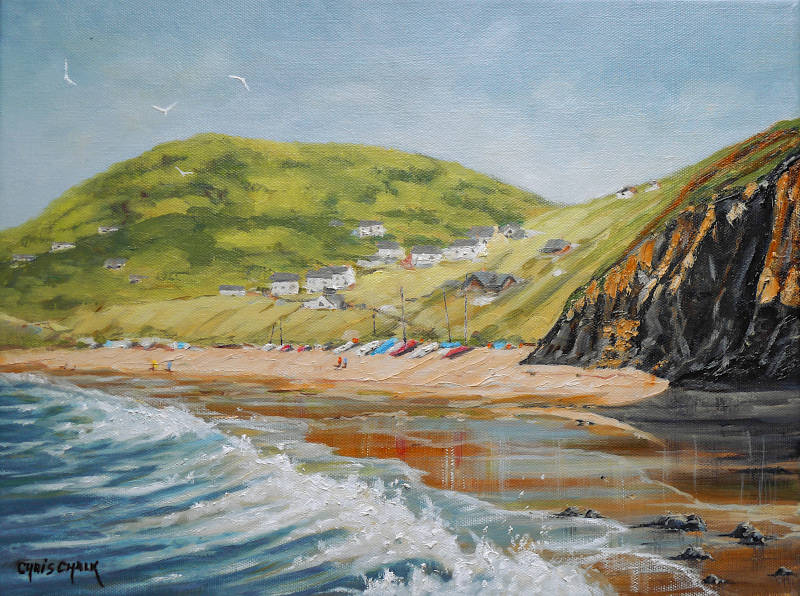 A painting of Tresaith beach in Ceredigion, a beautiful golden beach on the west coast of Wales. The view looks across the bubbling surf at the quiet sunlit beach, northward.
"Breaking Waves, Tresaith"
Oil on canvas
16 x 12 inches (40x30 cm)
£375 unframed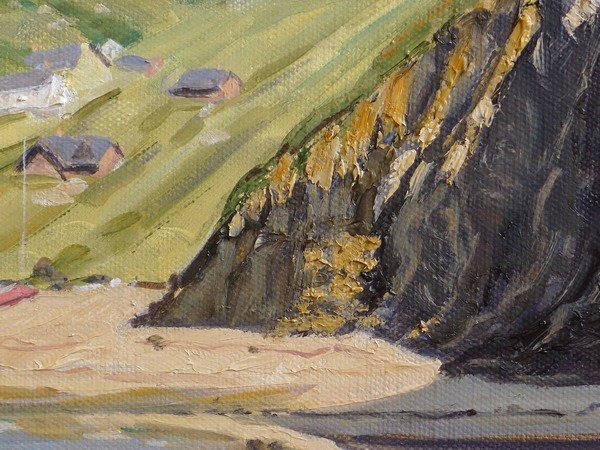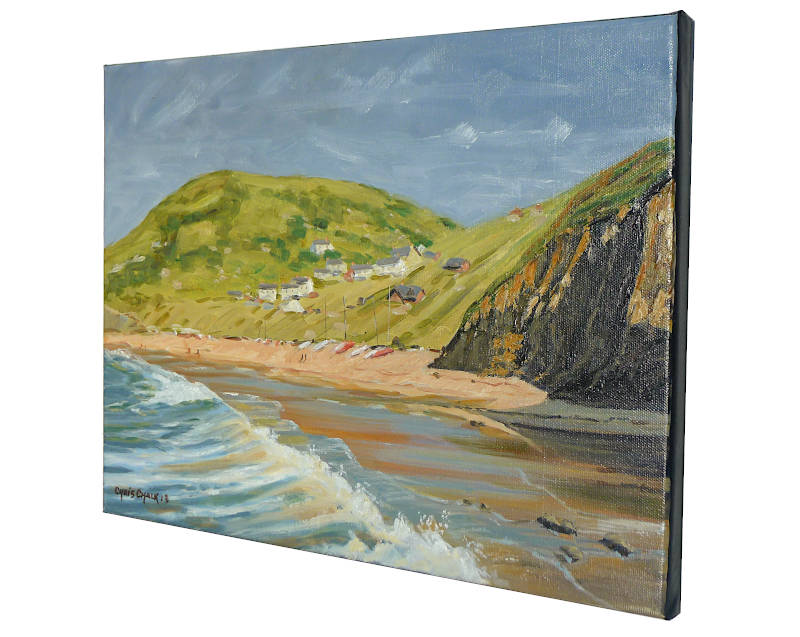 Painted on Loxley Gold stretched canvas, 16 inch x 12 inch x 1/3 inch - This painting can be framed, or hung un-framed as shown.