Sunset Woodland Painting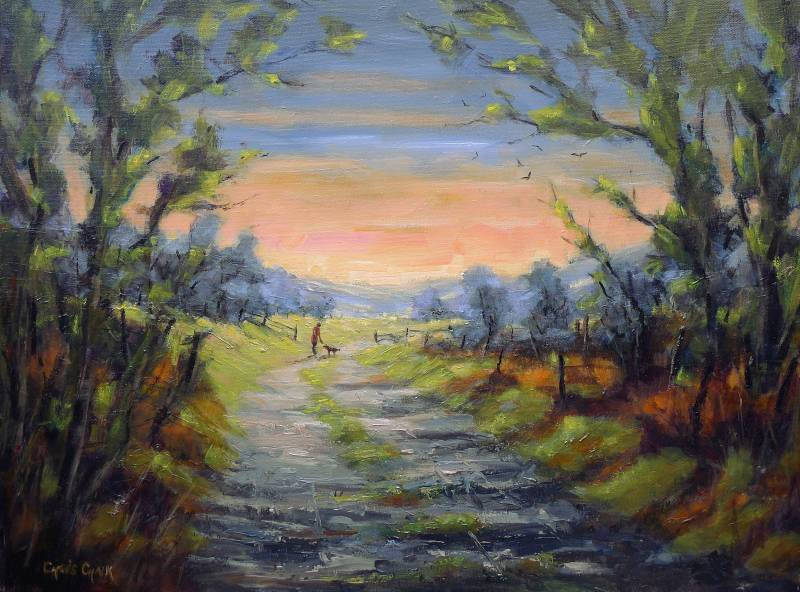 With lots of warm yellows and reds this woodland sunset painting has a peaceful calm feeling to it, with a little mystery thrown in for good measure. I'm not sure where the track leads, that's entirely up to you.
"Sunset Woodland Walk"
Original oil on stretched canvas, 24 x 18 inches
£540 unframed
* Free UK delivery - dispatched within 24 hours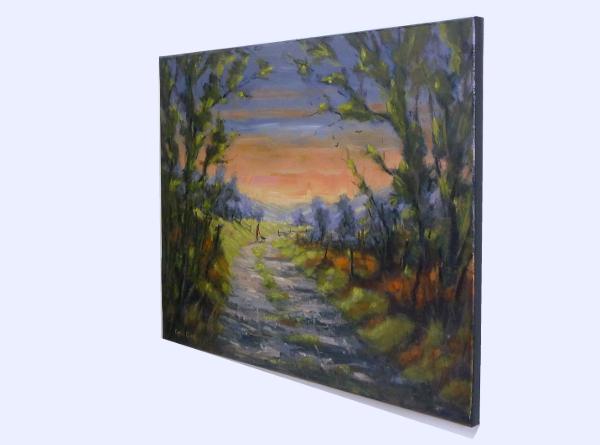 Painted on Loxley Gold stretched canvas, 24 inch x 18 inch x 1/3 inch - This painting can be framed, or hung un-framed as shown.