Dairy Cow Painting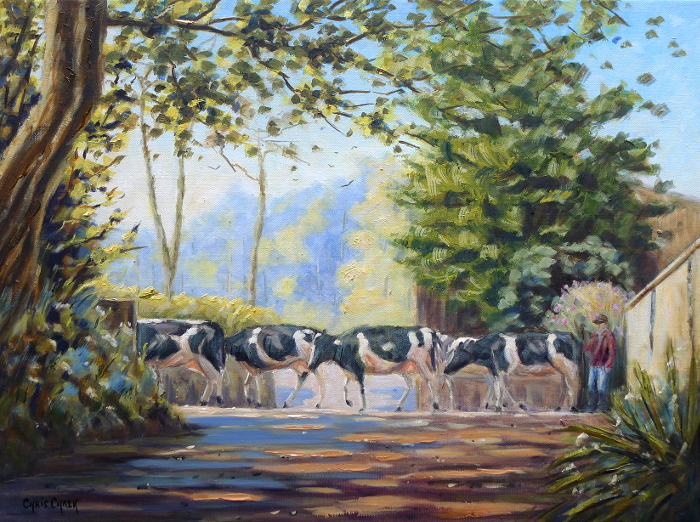 A sight seen often in rural parts of the country, a dairy cattle traffic jam. I grew up on a dairy farm in west Wales, and always enjoy watching the peaceful scene of cattle crossing the road going to and from milking.
"Moove Along"
Oil on canvas: 24" by 18"
£950 unframed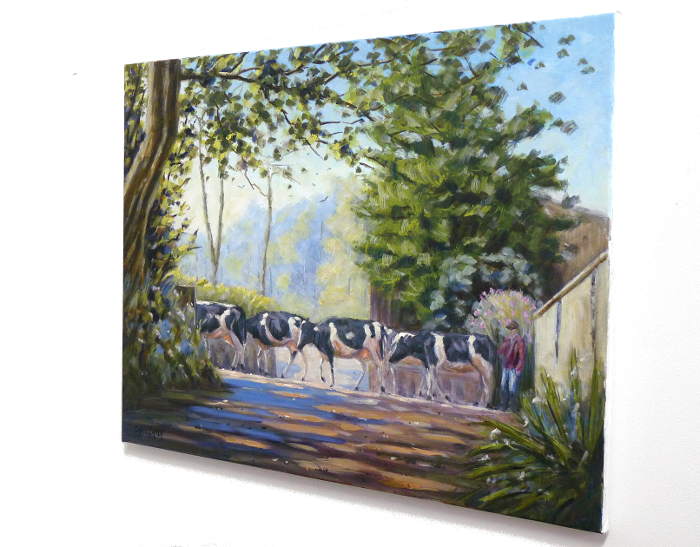 Painted on Loxley Gold stretched canvas, 24 inch x 18 inch x 1/3 inch - This painting can be framed, or hung un-framed as shown.