Dairy Cow Painting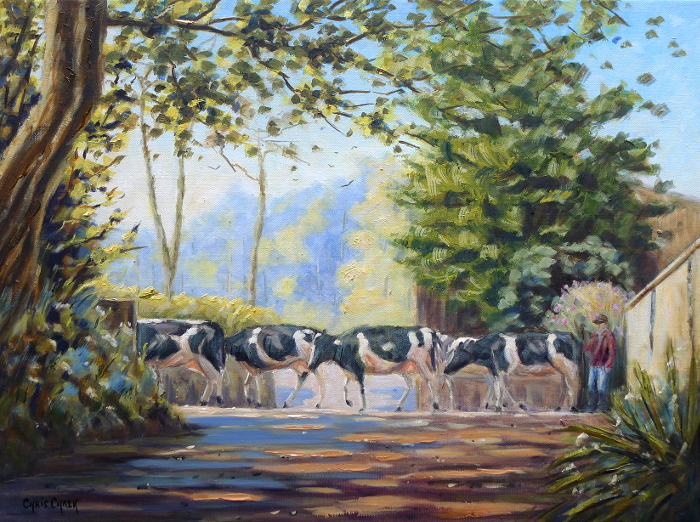 A sight seen often in rural parts of the country; a cow traffic jam. I grew up on a dairy farm in west Wales and always enjoy watching cattle crossing the road going to and from the milking shed. Where we live in Pembrokeshire there lots dairy farms, and in the summer we often find ourselves having an enforced 5, 10, ..15 minute stop on our driving journeys.
"Moove Along Girls"
Original oil on stretched canvas, 24 x 18 inches
£540 unframed
* Free UK delivery - dispatched within 24 hours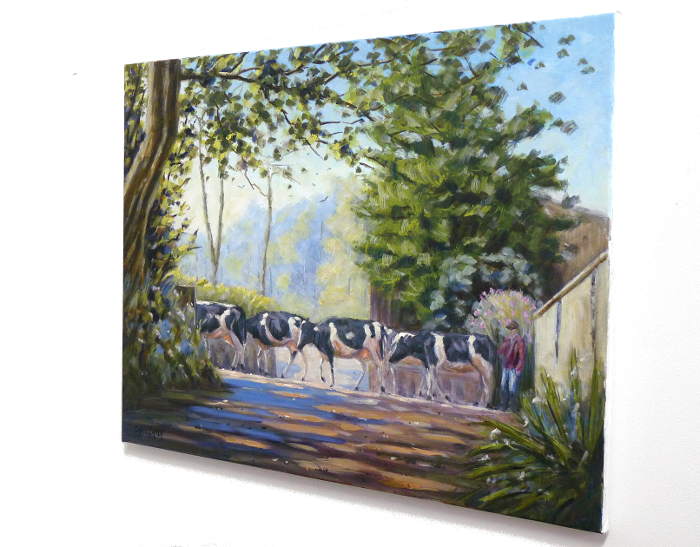 Painted on Loxley Gold stretched canvas, 24 inch x 18 inch x 1/3 inch - This painting can be framed, or hung un-framed as shown.