Garn Fawr Painting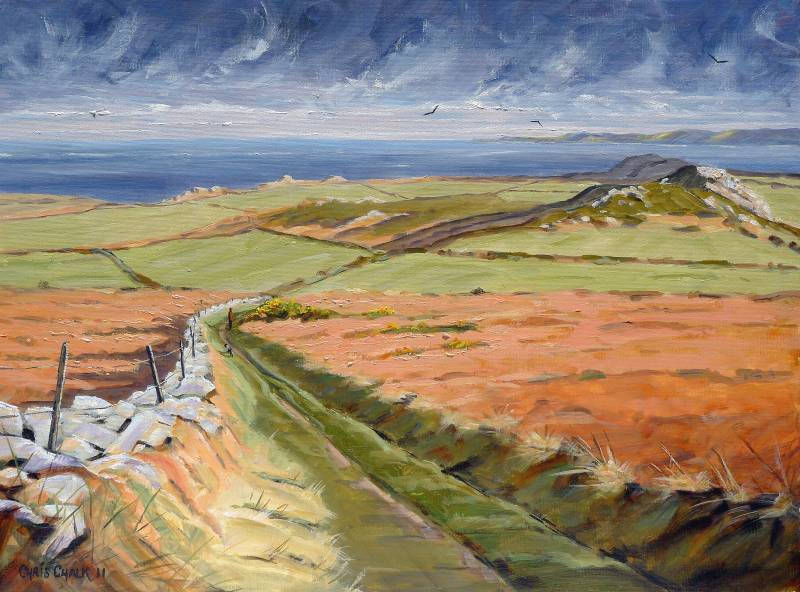 A painting of Garn Fawr in Pembrokeshire, and the view looking north. Garn Fawr is a rocky summit near Strumble Head in Mid Pembrokeshire, and if you walk to the top the views of Strumble lighthouse, Pembrokeshire and it's rugged beauty, are quite amazing.
"Garn Fawr, Pembrokeshire"
Oil on canvas
24 x 18 inches (60x45cm)
£590 unframed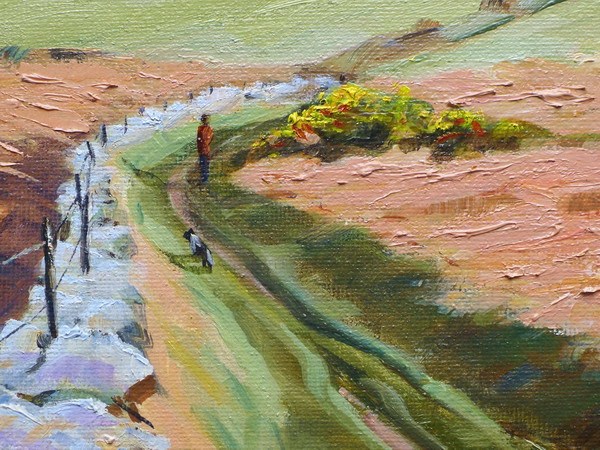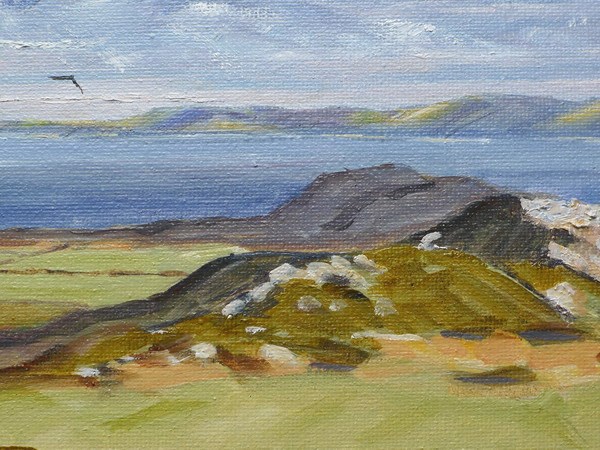 Painted with a variety of colour, tone and interest, even in the far headland, means that this whole painting is very engaging.