Across The Preselis, Pembrokeshire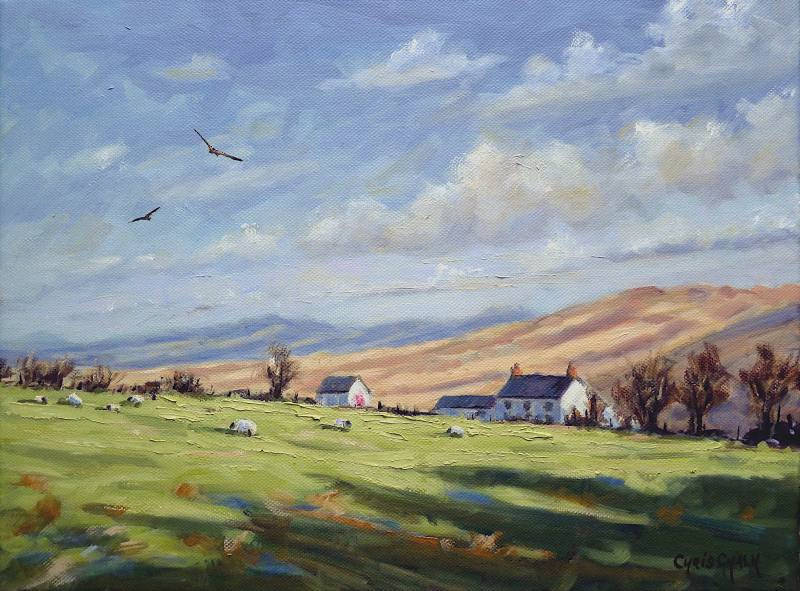 This Welsh painting looks east across Pembrokeshire's Preseli mountains, here in West Wales. In the distance there is Foel Drygarn and Frenni Fawr, two of Pembrokeshire National Park's most popular walking hills, both of which I've walked up many times. The Preseli Mountains, or Preseli Hills, rise to 536m above sea level, and are located in the northern half of Pembrokeshire, in contrast to the lowlands of the south Pembrokeshire. The landscape is wild moorland, heath and grassland and is home to a wide range of plants and invertebrates some of them quite rare.
"Across The Preselis Pembrokeshire"
Original oil on stretched canvas, 24 x 18 inches (60x45cm)
£345 unframed
* Free UK delivery - dispatched within 24 hours