Boy Monk Painting
< Back Main Gallery Next > Prints >>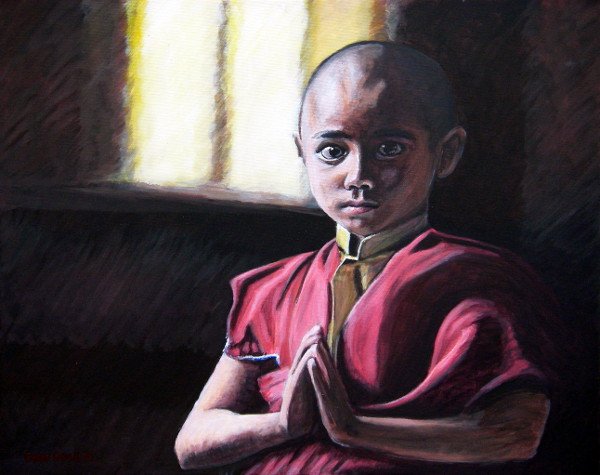 A painting of a boy monk from Tibet. Quite a dark and moody portrait this one, with subtle sidelighting giving a little mood and mystery to the painting. Reference photo courtesy of 'Mango Loke'.
"Boy Monk"
Oil on canvas: 20 x 16 inches (50x40 cm)
Sold - Not available as a print.