Some years ago ( 8 ..in fact.. how time flies.. ) I made a tiger painting stage by stage demo video and put it on Youtube, which has now had over 20,000 views. The painting was 20×16 inch oil painting of a beautiful big Siberian tiger walking through blue snow. I was very pleased with the painting at the time, and particularly liked the way the blues in the snow worked with the oranges in the tiger. I look back at the painting now and can see a couple of things I'd probably do a little differently if I were to paint the same picture today, but I'm still very happy with the final result.
See what you think, take a look at the video here:
Turn your speakers on!
Here is the original painting: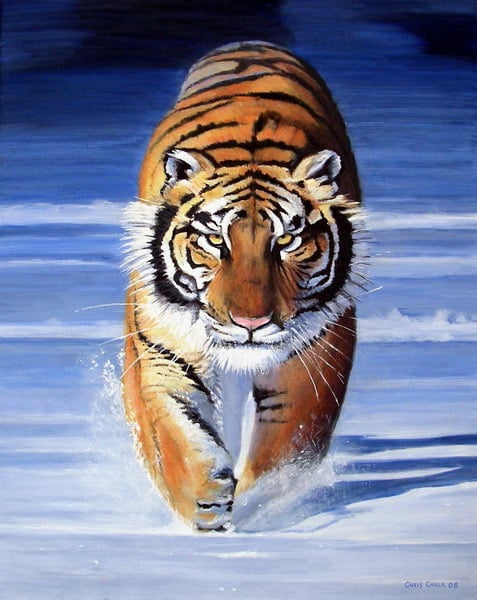 'Tiger in Snow', 20×16 inches, oil.
See some more of my wildlife paintings here.
If you've made any painting videos of your own leave a link in the comments below, I'd love to check them out.
Chris
by