Waihopai Valley, Marlborough
< New Zealand Gallery Prints >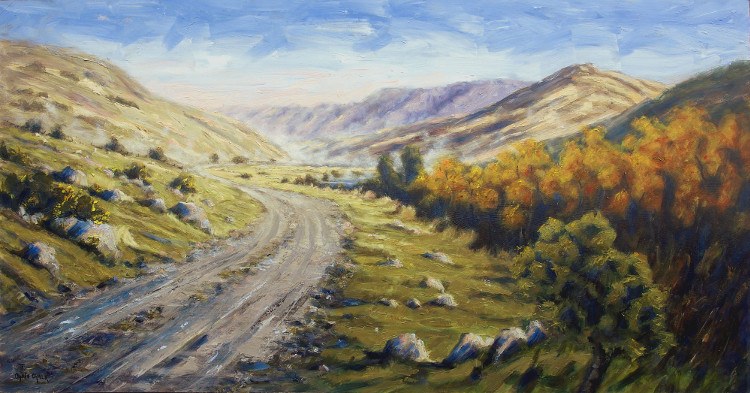 A large painting on the Waihopai Valley in Marlborough New Zealand. This painting was inspired by a road-trip up this beautiful valley to see the autumn colours, which are at their best in May in New Zealand, the opposite to our autumn here in the UK.
"Waihopai Valley, Marlborough"
Oil on MDF board 40" by 20"
£1500 unframed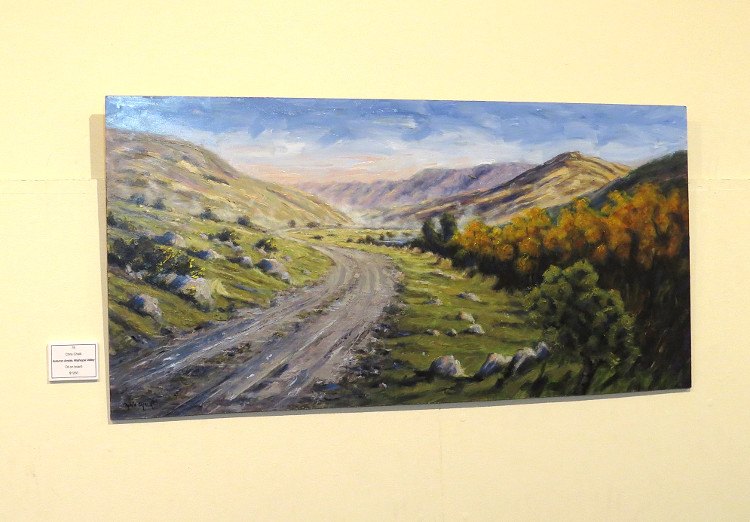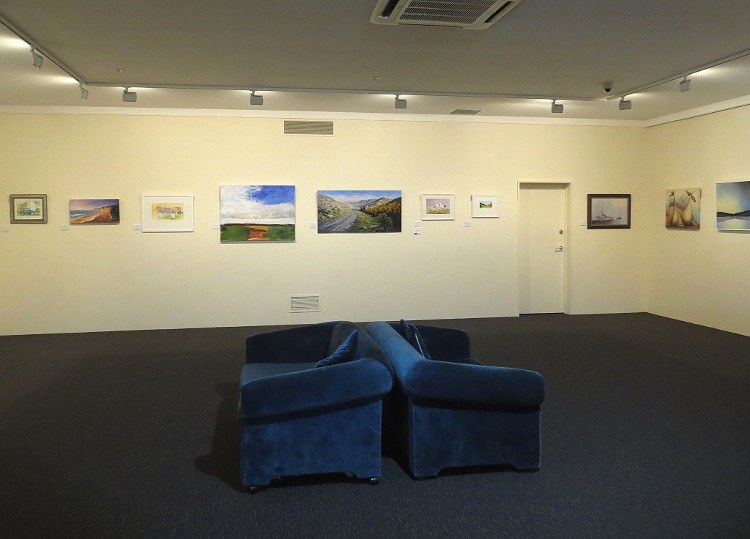 The painting on display at the Yealands Estate Marlborough Gallery in Blenheim, New Zealand is 2016