Ceibwr Bay Painting 2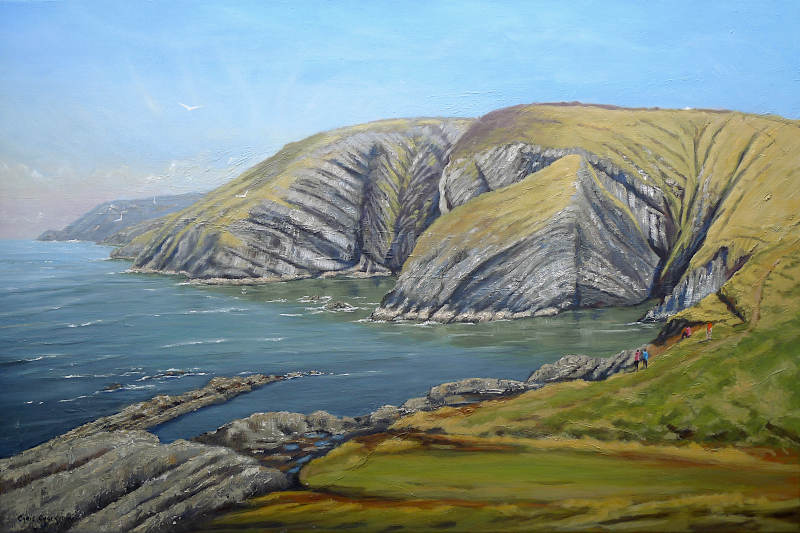 A Ceibwr Bay painting, with it fascinating folding rock structures and rugged cliffs tops. The Sea Pinks ( the pink flowers, also knows as Thrift ) are abundant at Ceibwr, and one can often see Choughs ( are a rare member of the crow family ) foraging in amongst the flowers and on the grassy slopes.
"Sea Pinks at Ceibwr Bay"
Original oil on stretched canvas, 36 x 24 inches (91x60 cm)
£850 unframed
* Free UK delivery - dispatched within 24 hours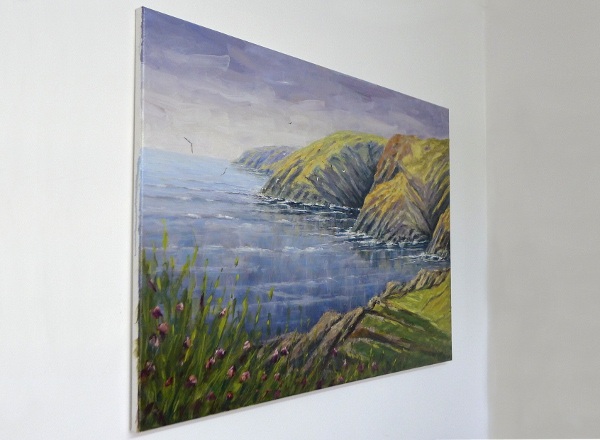 Painted on Loxley Gold stretched canvas, 36 inch x 24 inch x 1/3 inch - This painting can be framed, or hung un-framed as shown.