Saint Dogmaels Painting
< Prev Main Gallery Next > Prints >>
A painting of the river Teifi as it passes through the ancient village of St Dogmaels. As the river heads left around the furthest point in the distance it reaches Poppit Beach, and then on out into beautiful Cardigan Bay.
"Saint Dogmaels, River Teifi"
Original oil on stretched canvas, 16 x 12 inches (40x30 cm)
Sold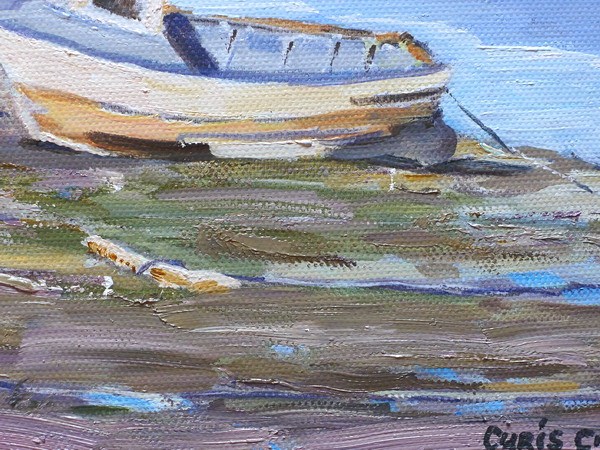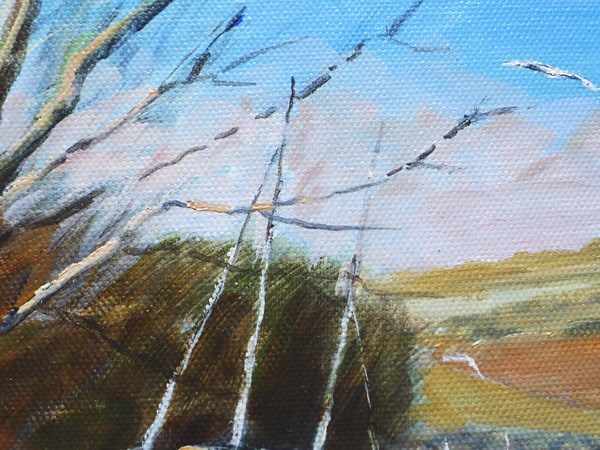 Thick paint and loose brushwork give the painting a lively, vibrant feel.