Pentre Ifan Painting
A painting of Pentre Ifan in the Preseli mountains of West Wales. Behind the ancient stones, in the distance, you can see Mynydd Carningli ( Angel Mountain ). Pentre Ifan is a very mysterious and beautiful place to spend some time, with Red Kites being a common sighting here.
"Pentre Ifan, Preseli Mountains"
Oil on canvas
16 x 12 inches (40x30 cm)
Sold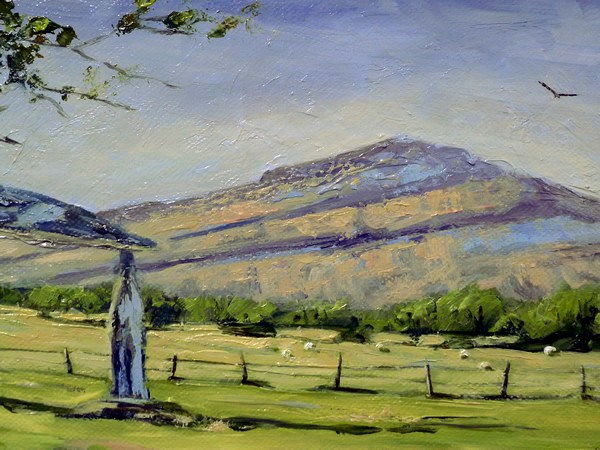 I used lots of sumptuous paint to create the texture in the standing stones here.