Mount Cook, New Zealand Painting
< New Zealand Gallery Prints >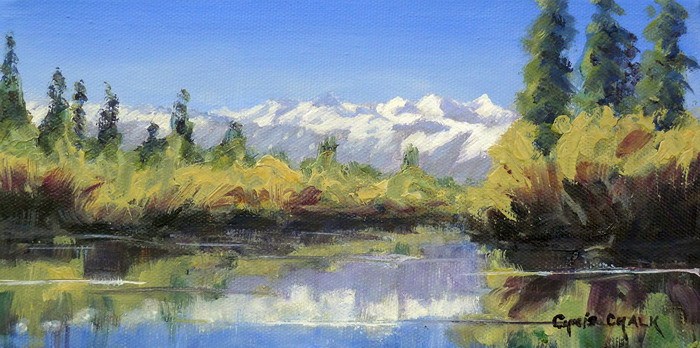 I visited New Zealand in early 2014 and traveled right around the South island, this is one of a series of New Zealand paintings inspired by my adventures. Mount Cook ( Aoraki ) is the sharp peak on the right, and is the highest mountain in New Zealand, reaching 3,724 metres (12,218 ft). On this particular day, snow-capped and with crystal blue skies, it looked magnificent.
"Mount Cook and the Southern Alps, New Zealand"
Oil on box canvas (no frame required)
10 x 5 inches
£175 unframed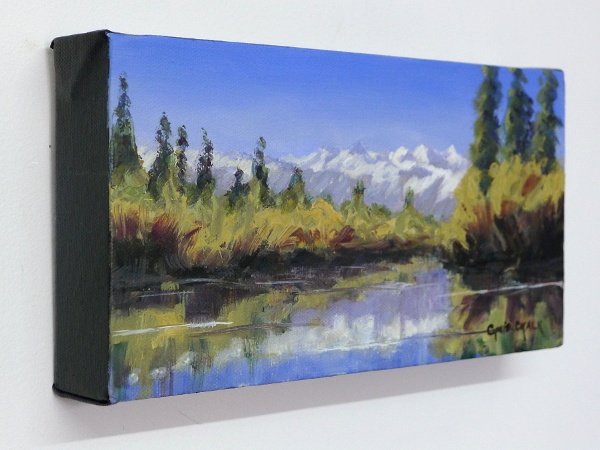 Painted on box canvas and with the sides of the canvas painted black, this little treasure doesn't need a frame and is ready to hang.