Milford Sound Painting 2
< New Zealand Gallery Prints >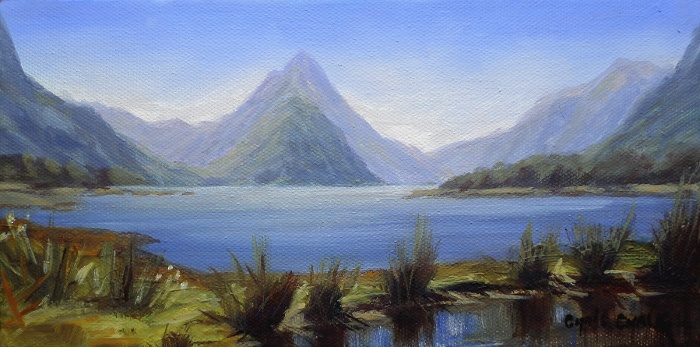 Painted from reference material I gathered last February on my adventures in New Zealand, this panorama of Milford Sound (Piopiotahi) looks northwest from the township. Mitre Peak (centre) rises 1,692 metres above the sound. On this day we took 2 hour cruise on the fjord, sailing right out to the ocean and back, it was breathtaking.
"Magnificent Milford Sound, New Zealand"
Oil on box canvas (no frame required)
10 x 5 inches
£175 unframed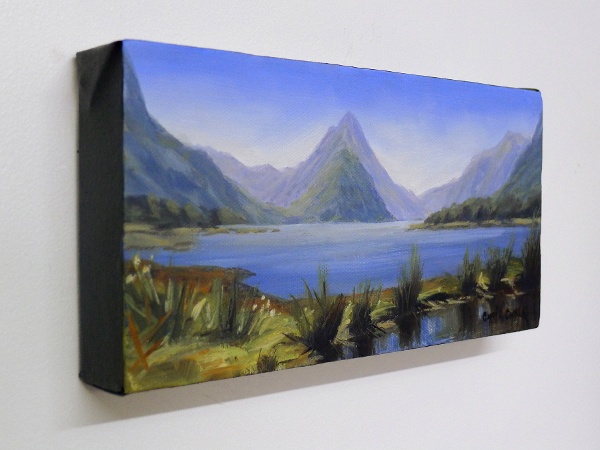 Painted on box canvas and with the sides of the canvas painted black, this little treasure doesn't need a frame and is ready to hang.