Freshwater West Painting

This painting of Freshwater West in Pembrokeshire looks south across the vast beautiful Freshwater West beach, and past some very inviting rock pools. One of Wales' most beautiful beaches, and just a little bit famous, ..it's where Harry Potter's shell cottage was built and filmed.
"Rock Pools at Freshwater West"
Oil on canvas
30 x 12 inches
Sold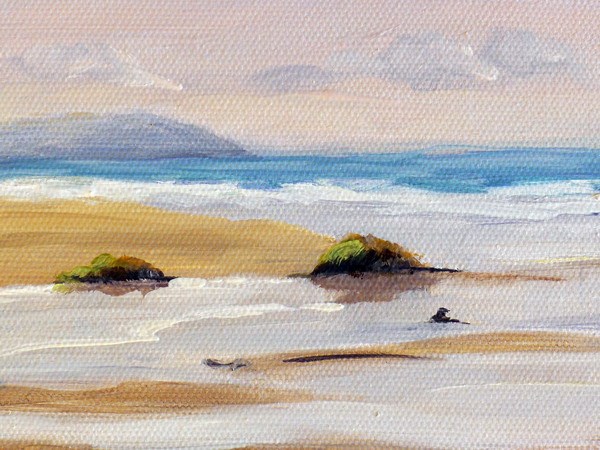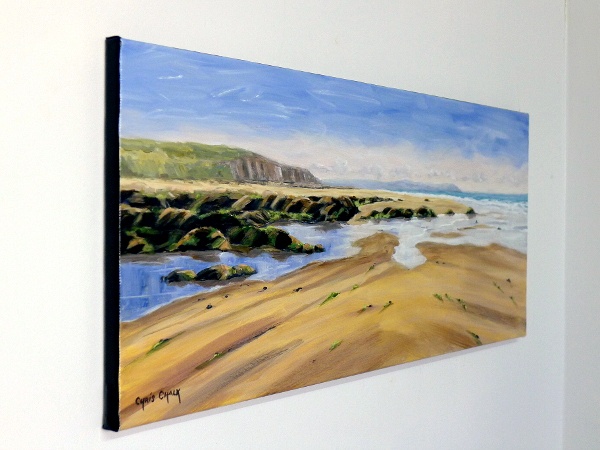 Painted on Loxley Gold stretched canvas, 30 inch x 12 inch x 1/3 inch - This painting can be framed, or hung un-framed as shown.