Cambrian Mountains Painting
< Prev Main Gallery Next > Prints >>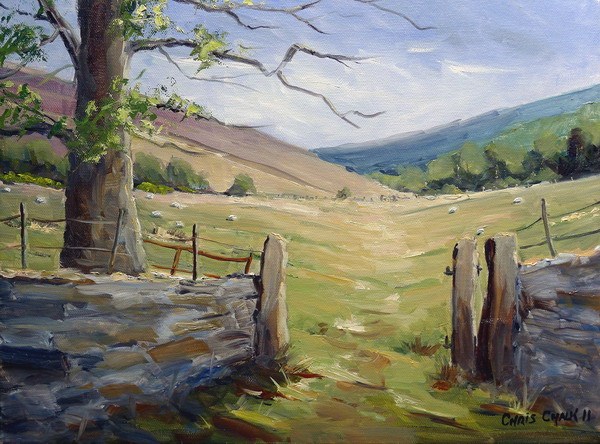 High up in the Cambrian mountains of Mid Wales there is a remote youth hostel called 'Dolgoch'. Whilst visiting to do a little volunteer work I spotted this lovely corner where a small gateway leads out into open farmland, and I had to paint it!.
"Dolgoch Landscape, Cambrian Mountains"
Oil on canvas
16 x 12 inches (40x30 cm)
£375 unframed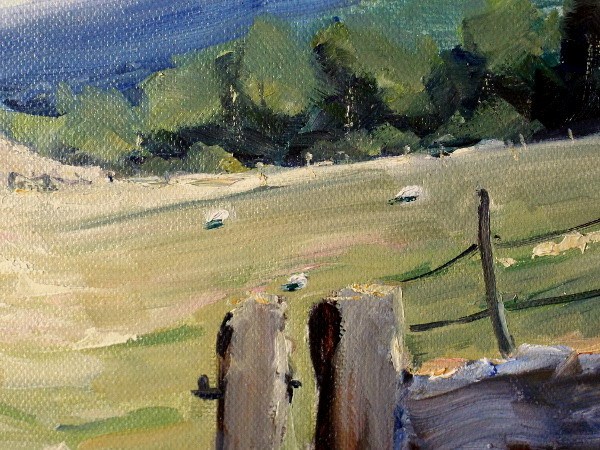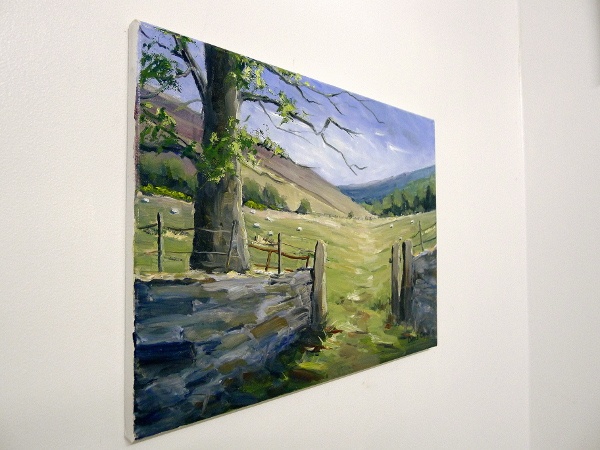 Painted on Loxley Gold stretched canvas, 16 inch x 12 inch x 1/3 inch - This painting can be framed, or hung un-framed as shown.