Albatross Painting
< New Zealand Gallery Prints >

A large painting of a Buller's Albatross riding the waves. I watched this magnificent wanderer for many minutes, as it graced us with it's presence whilst we were crossing the Fouveaux Straight aboard the Stewart Island ferry, in New Zealand.
Surely one of natures wonders, I hope I've captured some if it's beauty here.
"Wave Rider"
Oil on box canvas (no frame required)
36 x 12 inches
Sold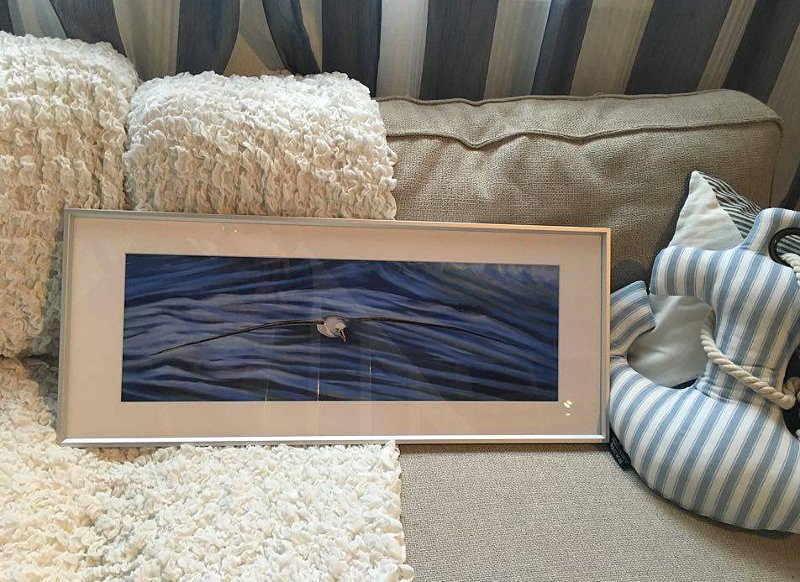 Photograph sent by a client in France with their print of the above painting 'Wave Rider' framed beautifully and ready to hang.